Natural Botanical Nourishing Hair Mist Hair Defrizzer Hair Smoother Curly Hair
Natural Botanical Nourishing Hair Mist Hair Defrizzer Hair Smoother Curly Hair
Nourish and bring life back to lifeless, frizzy, unmanageable, dry, dull hair. Infused with a special blend of high quality, potent essential oils that nourish and beautify your hair. Linolenic acid in the avocado oil absorbs deep in to the hair follicle, giving hair more elasticity and bounce. Jojoba oil is rich in vitamins and minerals that nourish hair including vitamin C, B, E, copper and zinc. Non-greasy and will not weigh hair down. Leaves hair shiny, silky and smooth. For all hair types and great for curly hair. Mist daily hair for best benefit. A little goes a long way. Ingredients: witch hazel, jojoba oil, avocado oil, rose water, distilled water, aloe vera, sunflower lecithin, rosemary, tea tree, bergamot, lavender, cedarwood, peppermint, thyme essential oil.
Shipping Policy
Shipping Information and Rates:
We ship all orders via USPS Priority Mail or First Class Mail by weight.
Actual shipping will be calculated at checkout by total weight and size of your order using USPS shipping calculations. All orders include insurance and tracking information.
We use the least amount of packaging possible and always ship using recyclable papers.
Shipping Options
We ship all orders via USPS Priority Mail or First Class Mail by weight.

Returns & Exchanges
Due to the personal nature of our products, we are unable to accept returns. However, if you have an issue with a product, please contact us. We will do what we can to remedy the issue.

Cancellation
You may cancel your order until it has shipped.


Privacy Policy
Our privacy policy can be viewed at https://www.wiseoaksoapery.com/privacy-policy-2/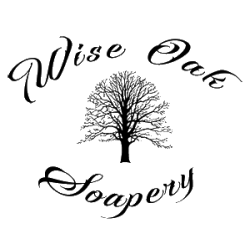 AboutWise Oak Soapery was born out of the realization that traditional skin care products contain toxic ingredients that are harmful to your skin and hair. Although a healthy lifestyle can greatly improve your quality of life and improve your health,...