Natural Hemp Crochet Body Scrubber Shower Pouf
Natural Hemp Crochet Body Scrubber Shower Pouf
This product is aligned with 7 values
Our plastic-free hemp crochet shower scrubber are a great alternative to those plastic scrubby that never get recycled and end up in the oceans, where they can cause marine life to mistake them for food. If you are looking for a deep body scrubber that gives you super soft skin while removing dead skin, this is it. Beautiful sea urchin shape design with a strap for a secure fit in the palm of your hands.Small sizes are available for smaller hands, or regular sizes for a regular fit. Made from organic agave plants. Natural and compostable SIZE: Small (approx. 3-3.5" diameter) or Regular (approx. 4-4.5" diameter) USE DIRECTION: Insert your fingers into the strap, wet the sponge, add soap, lather, and begin gently scrubbing the body and feet. Do not use it on your face, irritated skin, or broken skin areas. Rinse well after every use, squeeze excess water out, stretch out as needed, hang, and let dry in a well-ventilated place. Use it 1 to 2 times a week as needed. WASHING CARE NOTE: Do not place it in the washing machine. Hand wash only. To sanitize, you can soak the sponge in baking soda and dip it in boiling water for 20 seconds to extend the life of the sponge. After 3–4 months, cut the sponge into pieces and dispose of it in a compost bin or bury it in soil. What Makes Hemp Fiber So Sustainable? Hemp plants are highly sustainable, low-impact crops that can be converted into fabric sustainably. It naturally reduces pests, so no harmful pesticides are needed. It gives back 60–70% of the nutrients it takes from the soil. Also, it is very gentle on the earth. Hemp plants require only 1/4 less water to grow than cotton plants do.
Shipping Policy
Shipping Location?
Sorry, we ship within United States at this time.

Shipping schedule?
All orders will be processed and shipped within three business days (exclude weekends and holidays) in the order of receipt, except for custom or wholesale orders (3-30 days to create to deliver) because it is a made-to-order. Shipping time will depend on your location. Normally it will take two to seven days from ship date for delivery within U.S. addresses. If you live close by us, shipping time is usually the next couple days.
USPS Schedules: USPS Postal service are closed on Holidays and Weekends.
Shipping to P.O. Boxes?
Some carriers have limitations around shipping to P.O. Boxes. Please check with your P.O.Box policy before ordering. We ship with USPS postal service.
How do I check the status of my order?
When your order has shipped, you will receive an email notification from us which will include a tracking number you can use to check its status. Please allow 48 hours for the tracking information to become available.
If you haven't received your order within 28 days (US only) of receiving your shipping confirmation email, please contact us at
[email protected]
with your name and order number, and we will look into it for you.
Lost or stolen packages?
Generally we will wait four weeks for domestic orders before considering a package to be lost in transit. Sometimes your package may go missing and then get back on track so we do not guarantee any delivery dates.
Juturna Studios LLC is not responsible or liable for any package that is lost or stolen after the package has been shipped. Once your package has been dropped off at the post offce, Juturna Studios LLC has no control over it. Lost or stolen packages should be reported to the carrier. Juturna Studios LLC is not liable for any packages lost by shipping carriers, such as USPS, UPS, etc, or packages that are marked as delivered but not received by the customer.
Holidays?
USPS post office are closed on holidays. During the holiday fall/winter season, please prepare for longer shipping times due to flight cancellations, road closures, high volume holiday orders, system malfunction, and lack of carrier staff. If you want your package to be delivered before Christmas, please order early. We appreciate your patience.
Returned packages?
Packages that were non-deliverable by the postal service will have a $5 return processing fee. A refund of unopened shipped boxes will be applied minus the original shipping charges and return processing fee within 15 business days.
For International Shipping?
Currently, we ship within US only.
Incorrect Shipping Address?
It is the purchaser's responsibility to make sure that the shipping address is correct. We ship all orders directly to the address that is on file with the order. Therefore, Juturna Studios LLC is not responsible for an incorrect address that was entered at checkout. If an incorrect address is entered for an order, and the order has already shipped, it is the purchaser's responsibility for tracking down the package.
No refunds will be given for orders sent to the wrong address due to an incorrect address being on file with an order.
If an order is returned to the seller by Shipping Carrier because of an incorrect address, the order will either be cancelled/ refunded (order total minus the shipping) or the buyer must pay for reshipping again.
Damaged, Lost, or Stolen Packages?
We are not responsible for packages that are damaged, lost, or stolen after the package has been sent out or dropped off at the post office. We are not responsible for Delivered packages that are stolen at your location. If your Priority Mail package is missing during transit (undelivered after 4 weeks), please contact USPS or us for further assistant.


Shipping Options

USPS Domestic Shipping Only

Returns & Exchanges
We do not accept exchanges.
We do not accept returns due to the nature of items, like intimate goods, perishable goods (organic and natural products), custom products (such as special orders or personalized items), fragile or delicate items, cleaning goods, and personal care goods (such as beauty products). Please get in touch if you have questions or concerns about your specific item.
Unfortunately, we cannot accept returns on sale items or gift cards.
It is the purchaser's responsibility to read all descriptions, care notes, allergy informations, etc before making a purchase. If you think you are allergic to the product, do not use and always do a patch test (see FAQs -Allergy).
Custom orders that are undeliverable or unclaimed are non-refundable.

Cancellation

You may cancel within 12 hours of your order was submitted. For incorrect address in file, once your package is shipped out, we can't do anything about it. It is the buy responsibility to track it down.
Privacy Policy

All privacy policy is under Mindful Market's privacy policy as we are using their platform for transactions. We do not sell your personal information.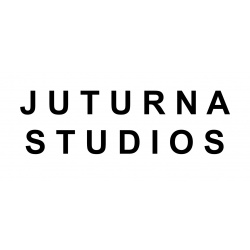 AboutJuturna Studios was founded in California, offering a wide range of natural and ethically sourced products to encourage everyone to embrace waste reduction and healthy living. We've been encouraged to join the minimal waste movement through volu...