The use of a neti pot is a traditional component of the Ayurvedic daily routine. It is the process of cleaning the nasal passageways. This process ensures healthy nasal passages by removing excess mucous. Neti also enhances the proper absorption of breath, or prana, & can reduce respiratory allergies. HOW TO USE Directions: 1. Mix warm, salt water solution inside neti pot. Begin with ¼ tsp of salt per ½ cup of water. 2. Place the tip of the pot's spout in one nostril. 3. As you tip the pot, the solution enters the nasal passage and flows in one nostril and out the other. It is important to keep the mouth open and the head tilted. 4. Mix more solution and repeat for other nostril. 5. Following neti, oil nasal passages with PAAVANI Nasya Oil, to avoid dryness. MADE FROM LEAD-FREE CERAMIC. DISHWASHER SAFE
SHIPPING & RETURNS:
Please expect your order to ship within 1-3 business days.
Your happiness is important to us! Therefore, we want you to be completely satisfied with your purchase.
If you are not 100% satisfied, please feel free to e-mail us at CustomerService@PaavaniAyurveda.com to make a return or exchange.
All returns/exchanges are subject to the following conditions:
-Must be returned within 30 days of the purchase date.
-Product must have at least ¾ of its contents remaining.
-Please allow up to 10 business days for an exchange or refund to be processed. Once finalized, an e-mail will be sent notifying you of the status of your refund.
-We do not refund initial shipping & handling charges for items returned.
-For any return or exchange, you are responsible for all shipping & handling costs. If the package does not reach us, we will be unable to complete the refund/exchange.
SEND RETURN TO:
PAAVANI Ayurveda
12540 Loma Rica Drive
Grass Valley, CA 95945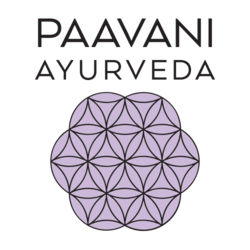 ANCIENT AYURVEDA FOR THE MODERN WORLD PAAVANI Ayurveda is an artisan line of small-batch, pure, organic health & skincare products formulated in Northern California. Handcrafted with the wisdom of Ayurveda, our products offer ancient traditions ...