This product is aligned with 8 values
An ultra-hydrating, protecting and balancing whipped lotion, with 300mg cannabinoids (CBD + CBC) and 10+ potent botanicals, that helps to soothe, soften and firm skin. For all skin types. PREORDER SHIPPING: Your pre-ordered shipment will ship 2/3-2/7. Benefits * Balance and Hydrate Attracts and retains moisture with 1% Hyaluronic Acid for soft, smooth, radiant skin. Calendula flower is known to reduce the appearance of irritation and stimulate collagen production. Combined with full spectrum hemp extract your skin will be rejuvenated. Protect Soothes the skin and protects against environmental stressors with the help of Sunflower Oil. Aloe Vera, rich in antioxidants and enzymes for overall skin support, moisturizes skin. Nourish Promotes cellular regeneration, hydrates and tones the skin. Yuzu, encourages skin cell turnover and provides antioxidant protection. Hemp Seed Oil (not to be confused with Hemp Extract, which is also in the lotion) nourishes skin with balanced omega fatty acids. Ingredients Full Spectrum Hemp Extract* Derived from Cannabis Sativa Hemp aerial parts - high in cannabinoids (incl. CBC and CBD) and antioxidants, promotes a youthful appearance through improved skin texture and reduced signs of redness.* Sunflower Oil* Helianthus Annuus or sunflower oil, soothes skin and protects against environmental stressors. Locks in moisture and penetrates the top layers of skin easily.* Hemp Seed Oil* Cannabis Sativa Hemp Oil does not contain CBD and is extracted from the seed vs the aerial parts. Nourishes skin with balanced omega fatty acids and supports elasticity. Especially soothing for an array of skin conditions.* Yuzu EO The scientific name for Yuzu is Citrus Junos Sieb. It is known to encourage skin cell turnover and antioxidant protection.* Rosemary CO2 Extract* Rosmarinus Ocinalis (Rosemary) CO2 Extract* promotes cellular regeneration, hydrates and tones to reduce inflammation and the appearance of dark spots, scars and blemishes.* 1% Hyaluronic Acid Attracts and traps moisture for soft, smooth and radiant skin. Calendula CO2 Extract Reduces appearance of irritation and stimulates collagen production.* Aloe Vera Leaf Juice* Aloe Barbadensis or Aloe Vera Leaf juice is rich in antioxidants and enzymes for overall skin support, moisturizes skin.* Olive Fruit Oil* Olea Europaea (Olive Fruit Oil) serves as a humectant to attract external moisture to the skin.* Green Mandarin EO Citrus Reticulata or Green Mandarin, works to detoxify congested and oily skin while toning.* Balsam of Peru EO Myroxylon Balsamum var. Pereirae is known to be anti-fungal, antibacterial, antiseptic and emollient. It can restore moisture loss and aid in the healing of skin. FULL LIST Glycerin, Lactobacillus & Cocos Nucifera (Coconut) Fruit Extract**, Glyceryl Stearate**, Cetearyl Alcohol**, Sodium Stearoyl Lactylate**, Natural Preservatives | EO = Essential Oil | *Organic | **Ecocert | For more information on product quality, read our lab report.
Shipping Details
All orders placed with ship methods, including Next Day Air, 2 Day Air and UPS Ground, ordered by 1:30PM EST will be shipped same business day. All orders placed after 1:30PM EST will be shipped the following business day. Plant People does not ship USPS or UPS on weekends or holidays
Does Plant People ship internationally?
Great news! Yes we do! If you are having troubles just shoot us a note and we will get it taken care of. It depends on the country, but should show if your country is possible when you checkout.
What's your return and refund policy?
If you are not fully satisfied with Plant People, please let us know. We want to make things right but would like to understand your dissatisfaction with our products and experience more. Please email us at support@plantpeople.co for more information. Note, the customer is responsible for return shipping costs. When the product is received, we will process a refund. We will accept returns and refunds for 30 days after purchase. For any international shipments, Plant People will not refund if the shipment is lost, or held by customs.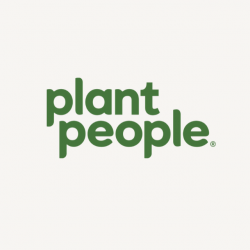 Our StoryIt was on a hike that Gabe Kennedy and Hudson Gaines-Ross discovered a shared life experience - both had undergone conventional surgeries after traumatic spinal injuries. As is common, both had been prescribed traditional pharmaceuticals tha...