Ocean Beauty Wrap Bracelet with Abalone
Ocean Beauty Wrap Bracelet with Abalone
This product is aligned with 6 values
Ocean Beauty Wrap Bracelet with Abalone & Beach Flower Charms embellished Midnight Dark Crystal Ocean symbolizes love, life, and flow, and Abalone Shell has the energy of the ocean inside. It is also used as an amulet for people who are involved in ocean or water. Abalone Shell is a gemstone with a unique pattern. Many kinds of colors are on the black surface. Abalone reminds us of the beauties of the ocean on a sunny day. Shell is about 1/2 Inch A silver EP flower completes this fun piece. Flower is a symbol of generosity, youthful innocence and patience. 27 inch long. Wear it as a layered bracelet or as a stylish, chick, long necklace - It is up to how do you feel the morning you wake up. Sterling Silver Clasp Handmade with Love in California.
Here we gathered the most Frequently Asked Questions. Should we did not answer yours, please email us at Szilvia@GoghJewelryDesign.com


Q: Can I get my order gift wrapped?
A: Yes. Upon request we can gift wrap items in your order for an $5.00
You will be able to select Gift Wrap at Checkout.


Q: Can I order an item in a different size than it is listed (shorter/ longer)?
A: Yes, just please send us an email with your request and we will be happy to accommodate!


Q: Do you ship internationally?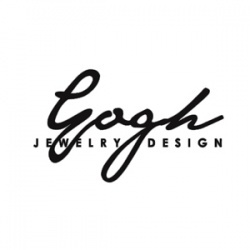 I started my jewelry design business 20 years ago because I love beautiful things, but as an active woman, I couldn't find any silver jewelry that was both meaningful and functional - so I started creating jewelry myself. I wanted to wear jewelry...