Oco Tree of Life Necklace
Oco Tree of Life Necklace
Handcrafted with LOVE! Beautiful Oco stone wrapped in antique copper. Can be worn as a necklace or hung in a window showcasing the colors and raw crystals. Stone is approximately 4" long. Oco stones are soothing and good for de-stressing. They also aid in spirituality and psychism. Each item is unique and no two are exactly the same.
Shipping Policy

1-2 days to process, then estimated arrival date via USPS tracking.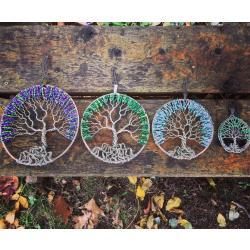 AboutUnique & whimsical.Our LocationBuffalo, NY...