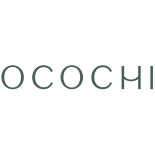 Ocochi
All-Natural bedding created with the love and experience of three generations of women

Add Review
Ocochi
Ocochi is a family business founded in Chicago by three generations of women. We specialize in bespoke all-natural bedding - Bamboo Bedsheets, Bamboo Duvet Cover Sets and Mulberry Silk Duvets.

Ocochi grew out of our own passion for natural materials and our own struggles with sleep. Too hot, too cold and total restlessness. We've been there and know what a nightmare it can be and how seriously a poor night's sleep can affect the next day. But once we had done our research into mulberry silk duvets and bamboo bedlinen, we knew we had found something really special.

We make our products from only the highest-grade Bamboo and Mulberry silk, that is certified free from harmful chemicals under the OEKO-TEX standard.

Bamboo and mulberry silk are not just hypoallergenic and natural, but also light, moisture-wicking and so incredibly soft… and, while they keep you comfortably warm they also prevent overheating and sweating.

All of our products have elements of hand-made artistry, such as the mulberry silk filling and the conch shell buttons on our duvet sets. Every product is given the special attention it deserves.

We are a family-run business that treasures each and every customer. As such, all of our bedding comes packaged in our reusable jute bags. This is our gift to you.
Ocochi Items