One Page Mindful Business Canvas
Creating a business plan shouldn't be complicated. Your business plan, when created well, will guide your efforts in sales, marketing, and growth. Having played in the Entrepreneurship space for almost 10 years now, I have been frustrated by the tools out their -- they either focus on excessing marketing, or help you design a business for rapid scaling and growth. And, most businesses are not meant to achieve rapid scale and growth. That's where this One Page Mindful Business Canvas stands out. Its designed for the person who wants to make a positive impact on the world, and they want to ensure that their business can financially thrive, but isn't designed to become a multi-billion dollar business (or be sold to one). Its designed to help you, the founder, love your work as well as guide you to making products or services that your customers love. This plan is a 17-page PDF, that will guide you through foundational questions you need to be able to answer about your business, and then will help you set up a growth plan based on testing and experimentation. Because, the only way we will learn how to grow is by taking action, and discovering what happens. I am giving away this document for free to Mindful Market Customers and Business Owners.

Returns & Exchanges
On all coaching programs, I offer a 30-day money-back guarantee. If after 30 days of working with me, you do not feel like you are growing as a person and in your business, we can end our contract and I will return 100% of your fee.


Cancellation

Booked Coaching Sessions must be cancelled 24 hours before the start of the session, unless otherwise discussed. Sessions cancelled within 24 hours of their scheduled start will still be charged unless otherwise agreed upon.

Privacy Policy

Your personal information is yours! I will not share any information you share with me during our coaching sessions. Confidentiality is important to ensure that the coaching session is safe. Regarding your e-mail, and contact information, I will never share that with a 3rd party unless otherwise notified and agreed.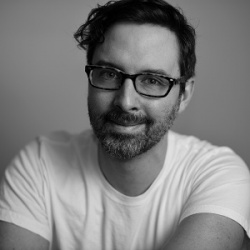 AboutGrowing up, I was given the belief that my work life and my spiritual life were supposed to be disconnected. Work was to make money, and spirituality was for external fulfillment after I retire. So, in order to try and "do the right thing", I be...