Organic Enshi Green 1 ounce
Organic Enshi Green 1 ounce
EnShi is a very unique tea that originates from En Shi City of Hubei province. Situated in the southwest region of Hubei Province, Enshi Tujia and Miao Autonomous Prefecture is bordered by Chongqing in the north and west, Xiangxi Tujia and Miao Autonomous Prefecture of Hunan Province in the south and in neighborhood of Shennongjia Forest Zone in the northeast and Yichang City in the east. The prefecture bears a subtropical mountain climate distinctly influenced by monsoon. Weather there is humid and moderate all year round. Enshi is seldom bothered by extreme heat in midsummer and chilliness in midwinter. It is usually foggy and rainy. This tea also has a long history. En Shi City was known to produce tea since the Tang Dynasty (618-907). History records suggest that En Shi was first created during Emperor Kang Xi's reign. This is the Chinese green tea that most resembles Japanese green tea. The en shi leaf appearance is similar to sencha and the steaming process is very similar, but definitely not quite the same. It is a rare Chinese green tea that is processed using steam method. The first step in processing green tea is to steam the freshly picked leaves. This destroys the natural enzymes necessary for fermentation. The steaming not only helps to preserve the leaves' natural oils and important natural antioxidants, it also helps to soften the leaves , making them more pliable. The name "jade dew" refers to the pale green color of the infusion. The leaves are long and narrow, the cup is bold, strong, complex with an extremely powerful vegetal scent. The leaves are reminiscent of gyokuro or sencha leaves, but are clearly processed with skillful Chinese hands. A good green tea with sweetness and floral taste. En Shi Yu Lu is also special because of its rich selenium content, an essential trace mineral.
Shipping Policy
See item details for estimated arrival times.
Customs and import taxes
Buyers are responsible for any customs and import taxes that may apply. I'm not responsible for delays due to customs.

Shipping Options
We use USPS for most items and UPS for larger items. We try to find the best rate, while being mindful of speed and cost. 


Returns & Exchanges
I don't accept returns, exchanges, or cancellations
But please contact me if you have any problems with your order.


Cancellation
We do not accept cancellations


Privacy Policy
I have no desire to know your personal financial information, what I care about is getting paid for the services. Thankfully Stripe allows your financial information to be private, while allowing me to be paid.  I do not have uses with privacy with my product itself.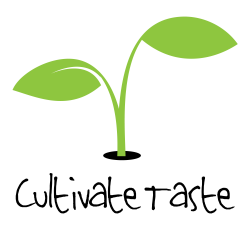 AboutJennifer Nowicki's early introduction to tea came at her Grandmother's knee.She carries fond memories of drinking tea with Grandma following delicious homemade family meals. As a young adult, Jennifer discovered loose-leaf teas in Seattle in...