Organic ROSE Bath & Body Collection, 100% Natural, Handcrafted, Ethically and sustainably sourced ingredients, made with love
Organic ROSE Bath & Body Collection, 100% Natural, Handcrafted, Ethically and sustainably sourced ingredients, made with love
Arrosa Luxuriant Bath Salt 8oz Bottle (2-3 Uses) A unique synergistic blend which features organic rose oil and also includes authentic Dead Sea Salt, prized for its unique trace mineral profile including Magnesium, Bromide, Iodine, Sulfur, Potassium, Calcium, Sodium, and Zinc; Epsom salt, high in magnesium which has been shown to promote the release of muscular tension and overall relaxation; Pu'her, an antioxidant-rich black tea that is aged five years and known for its anti-aging properties; Rosebud and lavender flower for added fragrance and to naturally purify and detox the skin. (Ingredients: Dead Sea Salt, Magnesium Sulfate U.S.P., *Rosebud, *Lavender Flower, *Pu'erh Tea Leaf, Jojoba Oil,*Rose flower Oil *Lavender flower Oil, Love.) *Certified Organic Ingredients. We use only all-natural, food-grade ingredients. Soy, Palm, and GMO-free. No synthetic chemicals, dyes, or fragrances, just as Mother Nature intended. Bath salt blends are sold by weight and some settling may occur. These statements have not been evaluated by the FDA or any other governmental authority and are not intended to diagnose, treat, cure or prevent any disease or health condition. None of our products are intended to diagnose, treat, cure or prevent any disease or health condition.
Shipping Policy
Orders will be shipped to the address provided on your account unless you make other arrangements with us. All items ship via USPS Priority rate for a flat rate of $8.00.

Returns & Exchanges 
Due to the current state of things we are unable to accept returns. If you are not completely satisfied with your purchase please contact us within 7 days of delivery and we will do everything within our power to resolve any issues. 
If your item gets lost or damaged during shipping please let us know as soon as possible and we will send a replacement.

Privacy Policy
Your privacy is very important to us. We will never sell your information.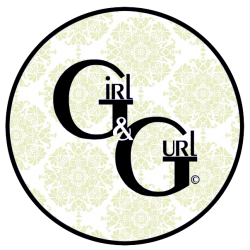 We are a sister-owned and operated business, based in the foothills of the Sangre de Cristo mountains in Santa Fe, New Mexico. Our primary mission is to offer a selection of non-toxic, ethically, and sustainably handcrafted bath, body care, and home ...