NATURAL DYE COTTON T-SHIRT KIT | Organic Cotton | DIY Dye-It-Yourself Learning Experience
NATURAL DYE COTTON T-SHIRT KIT | Organic Cotton | DIY Dye-It-Yourself Learning Experience
* * * FREE SHIPPING WITHIN USA * * * NATURAL DYE | DIY DYE-IT-YOUSELF KIT COTTON T-SHIRT * Organic Chose from 3 sizes (small | medium | large) Choose from 7 Natural Dyes Annatto | Cochineal | Cutch | Henna | Madder | Osage | Red Sandalwood ------------------------------------------------------ Welcome to the Amazing World of Natural Dye! You're in the right place! The NATURAL DYE :: DIY KIT is the perfect place to start exploring the gorgeous color of Natural Dye. It's a place where Science, Math and Art intersect. And it's truly a space of limitless exploration and experimentation. This kit includes an Instruction Booklet that will walk you through the process of using Mordant & Natural Dye safely, efficiently and with care while dyeing your own samples and soft, comfy & classic Organic Cotton T-Shirt. Ready for infusing your creative practice and love into this one-of-a-kind gift! The Natural Dye DIY Dye-It-Yourself Kit will take you through the processes of preparing and using: ~ Mordant to permanently fix the dye so it's wash-fast and light-fast, ~ Natural Dye to dye color into your fiber, This kit is perfect for anyone wishing to learn about the basics of Natural Dyeing. It's especially perfect for the fiber-enthusiast--think knitters, crocheters, sewers, weavers, and more. Anyone working with yarn/thread/fabric/textiles has wondered what it'd be like to dye their own items to get that perfect shade or hue. The kit is equally fun for artists + crafters, designers + decor-lovers, science-math-geeks, teens, (older) kids + homeschoolers (with adult supervision) & home-chefs who've wondered about the process of cooking up color. And, this kit contains everything needed to get started. It's got plenty of samples of different fiber types, both yarn and fabric, to explore the varying results. And, when finished experimenting with the included samples, there will be plenty of mordants and dye left for you to play with dyeing your own item(s) (the dye will continue, but will gradually fade into lighter tones). KIT INCLUDES: ---------------- * 1 pack of Natural Dye - Your choice of: Annatto, Cochineal, Cutch, Henna, Madder, Osage, OR Red Sandalwood * 1 pack of Pre-Mordant - Alum * Set of 3 Different Fabric Samples * 1 Dyeable -- 100 % Cotton T-Shirt * Organic * Vegan (3 sizes available) * Instructions Booklet WHICH DYE TO ORDER / ABOUT THE DYES + COLORS: ------------------------------------- ANNATTO (seeds) give a range of Peach to Golden Yellows. COCHINEAL (insects) gives a Bright Pink to Fuschia. (*fair trade, organically-farmed) CUTCH (tree) gives a range of Caramels, Taupes + Tans. HENNA (plant) gives a range of Olive-Golden-Greens. MADDER (plant) gives Orange-Faded Rust Reds. OSAGE (tree) gives a Bold and Bright Golden Yellow. RED SANDALWOOD (tree) gives a Coral to Red-Orange Hue. WHAT YOU WILL NEED: -------------------------- * An Apron or Old Clothes / Gloves * A Pot (preferably stainless steel or aluminum--not to be used with food afterward) * A Stirring Tool / Tongs / Spoon (preferably wooden, stainless steel, aluminum or plastic--not to be used with food afterward) * A Mixing Cup (paper/plastic work fine--not to be used with food afterward) * A pH-Neutral Soap (Dawn, Washing Soda, Sodium Carbonate, Soda Ash, Sal Soda, Synthropol all work perfectly) * A Place to Hang Samples and Dyed Items to Dry * OPTIONAL: Fabric/Fiber to Experiment With -- There'll be plenty of leftover Mordant to soak your item(s) in and dye in the dye pot. ---------------------- NATURAL DYE FAQ ---------------------- * What can be dyed? Natural Dyes only adhere long-term to Natural Fibers. Natural Fibers include, but are not limited to: silk, linen, cotton, flax, hemp, ramie, rayon, bamboo, wool, mohair, alpaca, cashmere, etc. * Do I need anything else? To ensure long-lasting color results, Mordants are a must with each of these Natural Dyes. * Will my color be exactly as pictured? Your color results will be determined by how you approach the Natural Dye process (e.g. as in, what minerals are present in the water you use, what temperatures you heat to, which mordant you use, what type of metal pot you choose to mordant and dye in, what fiber type you're dying, etc.). Results vary widely. -------------- NEW! BLOG -------------- New weaving + natural dye blog posts, inspo + tutorials available at -- https://www.aninidesigns.com/blog Subscribe today for updates on sales, new products + new posts! -- https://www.aninidesigns.com/subscribe ------------------------------------------------------------------ * COLOR NOTE: ANINI Designs is not responsible for the color you reach through this varied and multi-faceted process. Your color results will be determined by how you approach the Natural Dye process (e.g. as in, what minerals are present in the water you use, what temperatures you heat to, which mordant you use, what type of metal pot you choose to mordant and dye in, what fiber type you're dyeing, etc.). * HEALTH NOTE: Natural Dyes and Mordants may cause irritation to skin. Each person has their own sensitivities. Please use with care and take necessary precautions (e.g. use gloves and face mask) while handling, pouring, transferring, cooking, etc. * PREP WARNING: Mordant and Natural Dye Pots must only be used with dye processes. Do not use a kitchen-cooking pot that you plan on using again with food. * ECO-FRIENDLY PACKAGING: Individual & multiple quantities of smaller items are shipped in a 100% recycled poly mailer, made entirely from waste, that includes a dual adhesive strip so you can re-use it before it's recycled once again. Larger quantities may be shipped in a box. * INTERNATIONAL SHIPPING: Buyer is wholly responsible for import/export rules to their country. ANINI Designs is not responsible for knowing all international shipping law. This means, your country may not allow metallic salts and may be seized by customs. There will be no refunds if this should take place. * PROCESSING TIME: This item is ready to ship upon order. Item will be posted within 3-5 standard business days (not including holidays). If you have specific time constraints, please do reach out before purchase. Thank you! * GIFT ORDERS: Please add a NOTE upon purchase if you'd like a hand-written note included in your package. * NO RETURN/REFUNDS: Because of the nature of Natural Dyes and Mordants, ANINI Designs does not accept exchanges or returns on any/all Natural Dyes, Mordants and Natural Dye Kits. * VISIBILITY: Colors may vary slightly due to computer settings.
Shipping Policy
Orders are shipped the same day or within 3-4 business days. If there is a delay in shipping an order out, I will contact you directly as soon as possible.
Shipping Options
Orders are shipped from Southern California via United States Postal Service (USPS). Orders sent within the USA ship free of charge. All international orders are charged shipping costs, individual taxes not included.
Returns & Exchanges
I gladly accept returns and exchanges on most items (read below for more info).
Contact me within 5 days of delivery and ship items back within 14 days of delivery.
The following items cannot be returned or exchanged

Because of the nature of the following items, unless they arrive damaged or defective, I can't accept returns for:
~ Custom or personalized orders
~ Perishable products (like food or flowers)
~ Digital downloads
~ Intimate items (for health/hygiene reasons)
~ Items on sale
Conditions of return
Buyers are responsible for return shipping costs. If the item is not returned in its original condition, the buyer is responsible for any loss in value.
Cancellation
In order to cancel an order, please contact me as soon as possible, and within 4 hours of order placement OR before the item has shipped.
Privacy Policy
This Privacy Policy describes how and when I collect, use, and share information when you purchase an item from me, contact me, or otherwise use my services through MindfulMarket.com or its related sites and services.
This Privacy Policy does not apply to the practices of third parties that I do not own or control, including MindfulMarket.com or any third party services you access through MindfulMarket.com. You can reference the MindfulMarket Privacy Policy to learn more about its privacy practices.
Information I Collect
To fulfill your order, you must provide me with certain information (which you authorized MindfulMarket.com to provide to me), such as your name, email address, mailing address, payment information, and the details of the product that you're ordering. You may also choose to provide me with additional personal information (e.g. for a custom order), if you contact me directly.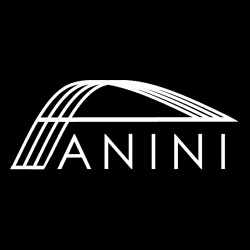 About ANINI DesignsHi, my name is Jeanine!I'm Owner, Weaver & Natural Dyer at ANINI Designs, nestled in the foothills of the SoCal Mountains.Always interested in finding ways to add Harmony, Beauty + Depth to my Life and Space,I've found Weaving and ...