Outdoor Garden Incense Sticks Sun and Sand (14 pack)
Outdoor Garden Incense Sticks Sun and Sand (14 pack)
Our mosquito-repelling outdoor garden incense sticks are the perfect addition to any morning on the patio, barbeque, or dinner party. Each stick is beautifully constructed with a bamboo core and a sawdust coat, and is naturally scented with a unique, light blend of steam-distilled essential oils. Once lit, sticks will provide protection from insects for 90 minutes and are easy to extinguish and relight if desired. Our Sun and Sand sticks have a slightly lemony fragrance when lit. These sticks contain essential oils of citronella, clove, cedarwood, peppermint, rosemary and lemongrass. Our outdoor garden incense sticks will produce more smoke than typical incense and should only be used outside or in a well-ventilated room such as a screened-in porch. No dyes, artificial perfumes, or chemical pesticides and sourced from a fair trade supplier. CAUTION: OUTDOOR USE ONLY. KEEP OUT OF REACH OF CHILDREN. DO NOT LEAVE UNATTENDED WHILE LIT. MAKE SURE STICK CANNOT COME INTO CONTACT WITH VEGETATION OR FLAMMABLE OBJECTS.
Shipping Policy

Nantucket Spider ships orders next day and you should receive them within 2 to 5 business days of placing your order (5-10 days international). Please refer to the table below for information on the approximate costs & timings of our worldwide delivery service.
If you need more information about delivery to your destination, please email us at
Shipping Options


Please note that these prices are intended as a guide only

Returns & Exchanges

At Nantucket Spider we want our customers to be happy with their purchase. We gladly offer Returns and Exchanges, when possible, for any unused item within 30 days of delivery receipt. Our goal is 100% customer satisfaction. If at any other time you have comments or concerns please contact us.
For return or exchange request, please send us an email at
Please include:
1. Your name and the name of the original buyer if not the same,
2. The order number from the original invoice/packing slip,
3. The reason for your return or exchange request, and
4. Your phone number in the event we need to contact you
We will reply within 1 business day with your return/exchange instructions.
Please note that refunds are not issued for any expedited shipping or international shipping charges (such as USPS Priority or UPS two day, next day or overnight services), regardless of the reason for your return or exchange.
After 30 days has passed from the date of delivery receipt, there will be NO refunds or exchanges.
Delivery Receipt is the date the post office or delivery service posts that the package was delivered.
Returns for orders originally purchased with a Nantucket Spider gift card will be refunded to the Nantucket Spider card used in the original order. Merchandise credits may be redeemed on Nantucket Spider.COM and are not redeemable in retail locations.
For more information please contact
[email protected]

Cancellation

For cancellation requests please email us at [email protected]
You may cancel your order at any time prior to order fulfillment (0-2 days). Once the order has been fulfilled, cancellation is no longer possible; however, you may refuse delivery and we will issue a refund.

Privacy Policy

Nantucket Spider® is committed to protecting your privacy and safety rights while purchasing and using our products and services.
Note to Facebook®, LinkedIn® and Other Social Media Users
            When visiting our Facebook® page, LinkedIn® profile or other page on social media websites, and when posting information to or otherwise communicating via that page, your activities online are subject to the Privacy Policy of that social media website, which may contain terms and conditions different from Nantucket Spider®'s Privacy Policy. Please see the following pages for further details:
https://www.facebook.com/policy.php (Facebook's Privacy Policy);
http://www.snap.com/en-US/privacy/privacy-policy/ (SnapChat's Privacy Policy);
https://twitter.com/privacy (Twitter's Privacy Policy);
https://help.instagram.com/478745558852511 (Instagram's Terms of Service);
https://policy.pinterest.com/en/terms-of-service (Pinterest's Terms of Service); and
https://www.google.com/intl/en-GB/policies/privacy (Google+'s Privacy Policy).
What This Privacy Policy Covers
This policy covers how Nantucket Spider® treats personal information that Nantucket Spider® collects and receives, including information related to any products and services available on this Website. Personal information is defined as information about you that is personally identifiable, such as your name, mailing address, email address, or other contact information, and that is not otherwise publicly available.
This policy does not apply to the practices of advertisers or other companies that Nantucket Spider® does not own or control or to people that Nantucket Spider® does not employ or manage.
This policy does not apply to non-personal information − data in a form that does not permit direct association with any specific individual. We may collect, use, transfer, and disclose non-personal information for any lawful purpose.
Information Collection and Use
You can generally visit our Website without revealing any personal information about yourself.
Nantucket Spider® collects personal information when you purchase a product from Nantucket Spider®, when you use any of Nantucket Spider®' online services, when you respond to any of Nantucket Spider's online surveys and questionnaires, and when you enter Nantucket Spider® promotions, discounts or special offer codes.
When you register we ask for information such as your name, address, email address, telephone number, zip code, username and other contact information. Once you register with Nantucket Spider®, you are not anonymous to us.
Nantucket Spider® collects information about your transactions with us and with some of our business partners and affiliates, including information about your use of the products and services that we offer.
Nantucket Spider® may automatically receive and record information on our server logs from your browser, including your IP address, Nantucket Spider® cookie information, and the page you request.
Nantucket Spider® uses information for the following general purposes: to customize our website, advertising and content; to fulfill your requests for products and services; to improve our services and customer relations; to contact you; and to conduct research.
Minors

Nantucket Spider® complies with the U.S. Child Online Privacy Protection Act of 1998 (COPPA), as amended. Persons under the age of 13 may not purchase Nantucket Spider® products or services, and we will refuse to sell goods or services to persons known to be under the age of 13.
For Marketing Purposes, Nantucket Spider® will not contact persons known to be under the age of 13 without a parent's or legal guardian's permission.
Information Sharing and Disclosure
Nantucket Spider® does not sell, rent, or share personal information about you with other people or nonaffiliated companies except to provide services that you have requested, when we have your permission, and under the following circumstances:
We provide the information to trusted partners and affiliates who work on behalf of or with Nantucket Spider®. These companies may use your personal information to help Nantucket Spider® communicate with you about offers from Nantucket Spider® and our marketing partners and affiliates. However, these companies do not have any independent right to share this information;
We respond to subpoenas, court orders, or legal process, or to establish or exercise our legal rights or to defend against legal claims;
We believe it is necessary to share information in order to investigate, prevent, or take action regarding illegal activities, suspected fraud, situations involving potential threats to the physical safety of any person, violations of Nantucket Spider®'s Terms of Service, or as otherwise required by law;
Nantucket Spider® may display targeted advertisements based on personal information. Advertisers (including ad serving companies) may assume that people who interact with, view, or click on targeted ads meet the targeting criteria.
Nantucket Spider® will not provide any personal information to the advertiser when you interact with or view a targeted ad. However, by interacting with or viewing an ad you are consenting to the possibility that the advertiser will make the assumption that you meet the targeting criteria used to display the ad.
We will transfer information about you to our successors and assigns if Nantucket Spider® is acquired by or merged with another company, or if Nantucket Spider® sells all or substantially all of its assets to another company, or if a controlling interest in Nantucket Spider® is transferred or sold to another company. In this event, Nantucket Spider® will notify you before more information about you is transferred and becomes subject to a different privacy policy.
Cookies
Nantucket Spider® may use cookies and other tracking technologies (including from Google, Facebook and LinkedIn) to keep, and sometimes track, information about you on our website. Cookies are small data files that are sent to your browser from a web server and stored on your computer's hard drive. Cookies track where you travel on the website and what you view. In doing so, a cookie may enable us to relate your use of the Products to your Personal Information.
Nantucket Spider® may let other companies that show advertisements on some of our pages set and access their cookies on your computer. Other companies' use of their cookies is subject to their own privacy policies, not this one. Advertisers or other companies do not have access to Nantucket Spider®'s cookies.
We use information gathered from these tracking technologies so that we can analyze trends, administer the website, track users' movements around the website, and gather demographic information about our customer base as a whole. We may combine information we obtain through tracking technologies with other Personal Information that we have collected about you in order to make our Products, communications and advertisements more targeted to your interests.
Please note that the website is not presently configured to respond to DNT or "do not track" signals from web browsers or mobile devices. As such, Nantucket Spider® does not recognize or respond to Do Not Track requests.
When visiting the Nantucket Spider® website, you will see a "pop-up" message informing you that "our website uses cookies to improve your experience. By continuing to use our site, you accept the use of cookies and our Privacy Policy. If you reject cookies, you may continue to visit the website and use any services available on the website, but some areas of the website may be limited.
Confidentiality and Security
We limit access to personal information about you to employees who we believe reasonably need to come into contact with that information to provide products or services to you or in order to do their jobs.
We have physical, electronic and procedural safeguards to protect personal information about you.
In certain areas Nantucket Spider® uses industry-standard SSL-encryption to protect sensitive data transmissions.
Nantucket Spider® encourages our clients to use SSH and SCP (secure Telnet and FTP) programs in order to better safeguard customer data.
International Transfers
Nantucket Spider® operates its technology from servers located in the United States and the information it collects through clients is processed solely in the United States. Laws governing the collection and use of data in the United States may not be equivalent to those in the country where you reside, but Nantucket Spider® will at all times protect your data in accordance with this Privacy Policy.
Nantucket Spider® may share your information with our affiliates and other third parties described above who are based in countries outside of your country of residence. While some countries may not have data protection laws that are equivalent to those of the country in which you reside, we will take all reasonable measures to protect your information in accordance with this Privacy Policy and all applicable legal requirements.
Changes to this Privacy Policy
Nantucket Spider® may update this policy. We will notify you about significant changes in the way we treat personal information by posting a notice to our website at www.nantucketspider.com or, at our option, by sending a notice to the primary email address we have on file for you.
For Nevada Customers
Senate Bill No. 220 (May 29, 2019) amends Chapter 603A of the Nevada Revised Statutes to permit a Nevada consumer to direct an operator of an Internet website or online service to refrain from making any sale of any covered information the operator has collected or will collect about that consumer. You may submit a request pursuant to this directive by emailing us at [email protected]. We will provide further information about how we verify the authenticity of the request and your identity.
For California Customers
For individuals who are California residents, the California Consumer Privacy Act ("CCPA") requires certain disclosures about the categories of personal information we collect and how we use it, the categories of sources from whom we collect personal information, and the third parties with whom we share it. Those disclosures are contained in our "Privacy Policy for California Residents," which can be found online here.
In the event of any conflict or inconsistency between one or more provisions of this Privacy Policy and one or more provisions of the Privacy Policy for California Residents, the provisions of the Privacy Policy for California Residents will govern and be controlling only if, and to the extent, that you are a California resident as defined for purposes of CCPA.
Questions and Suggestions
If you have questions or suggestions, please contact us at [email protected] or by phone at (203) 423-3031.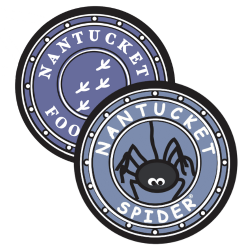 About Nantucket SpiderNantucket Spider was the brain child of Nancy Jack and Jeffrey Busch, lifelong friends who teamed up to create an effective natural alternative to DEET-based bug repellents for friends and family. 20 years ago, Nancy's trust i...