This product is aligned with 7 values
Contains Organic Peppermint herb and that's it~ Simple, perfect! 2oz of loose leaf tea packaged in a resealable stand up pouch. Directions for use: see packaging for details. Store in a cool, dry place out of direct sunlight. Servings: 24-30 As with all of our products, this tea is free of artificial ingredients and contains only organic ingredients and is free of fillers, synthetic chemicals, preservatives, parabens, dyes, and fragrances. Many herbs are grown organically right here at the apothecary and we do our best to source all other ingredients as locally as we can! We also strive to be as close to zero waste as possible in the making and shipping of our products! Follow me on Facebook and Instagram "like" us on Facebook for coupon codes, updates on new products, and herbal recipes and ideas. Facebook: https://m.facebook.com/Paradise-Farm-Herbal-Apothecary-145396275644658/?ref=bookmarks Instagram: https://www.instagram.com/paradisefarmherbalapothecary/ ALWAYS CONSULT A HEALTHCARE PROFESSIONAL BEFORE STARTING A NEW HERBAL REMEDY. SOME HERBS ARE CONTRAINDICATED IN CERTAIN CONDITIONS AND MAY INTERACT WITH SOME PRESCRIPTION MEDICATIONS. These statements have not been evaluated by the FDA (U.S. Food & Drug and are for informational purposes only. Our products are not intended to diagnose, heal, cure or prevent any disease.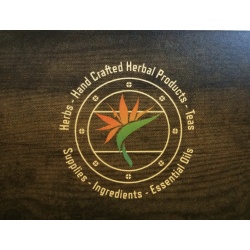 Personalized wellness coaching & Reiki / Intuitive energy healing. Herbal body and baby care products. Loose leaf teas and herbs.As a Botanist, Registered Nurse, and Herbalist my desire is to help others learn about herbs and how to incorpor...