Petite Natural Earth Paint Kit
Petite Natural Earth Paint Kit
This product is aligned with 30 values
A smaller version of our best-selling, 100% non-toxic Natural Earth Paint Kit. This kits creates a creamy, tempera-like paint when mixed with water, or add more water to create watercolors. - Made with natural earth pigments, organic corn starch and gum Arabic (tree sap). - 100% Washable and cleans up quickly with just water. - Paints on wood, rocks, paper, fabric, glass and more. - All Ages! Easy and safe for kids and adults when crafting, scrapbooking, and more. Contains: Six packets of powdered paint mix, each making approximately 6-8 ounces of paint. Colors included are: Venetian Red, Orange Ocher, Yellow Ocher, Green (Terre Verte), Ultramarine Blue, and Brown (Raw Umber). 1 bamboo paint brush Note: We recommend that you mix only as much as you need for one painting session. Refrigerate mixed paint to keep good for up to 2 weeks. Made in the USA. - All packaging is 100% post consumer recycled and biodegradable.
Shipping Policy
We do our best to ensure all orders are processed and shipped within 2 business days of receiving the completed order.


Shipping Options
We ship items via USPS (first class and priority mail) as well as UPS or FedEX. Unless otherwise specified, we ship using the cheapest option available.


Returns & Exchanges
Defective items can be refunded to the original form of payment. Items that are still in new condition with all original packaging intact can be returned for refund on the product costs only. (Return shipping costs are responsibility of the customer.)


Cancellation
We will make all reasonable efforts to accept a cancellation request when possible.


Privacy Policy
We do not share any customer information at all.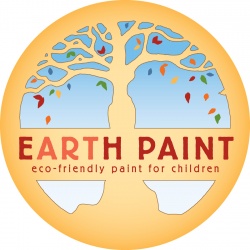 Natural Earth Paint was created by professional artist, mom and environmentalist, Leah Fanning. For years she had been searching for truly non-toxic, yet very high quality art supplies but there was nothing available. After becoming pregnant with her...