Pink Pearl Feminine Hygiene Shower Gel
Pink Pearl Feminine Hygiene Shower Gel
CLEAN | VEGAN | CRUELTY-FREE Ebony's Beauty Gentle Yoni Wash has numerous benefits! Including but not limited to, balancing your pH, reducing irritation and itching, restoring moisture, preventing BV and yeast infections, eliminating harsh odors, and assisting with irregular and painful periods. PSA-This product is safe for expecting mothers, however, one should still seek a doctor's advice for a second opinion before use. Directions: Wet your skin in the tub or shower with warm water. Apply the shower gel to your washcloth or bath sponge. Wash and rinse thoroughly. Ingredients: Purified Water, Sodium Laureth Sulfate, Lauryl Glucoside, Cocamidopropyl Betaine, Sodium Chloride, Propylene Glycol, Diazolidinyl Urea, Methylparaben, Propylparaben, Citric Acid, Disodium EDTA, Aloe Barbadensis Leaf Juice, Argania Spinosa (Argan) Nut Oil, Cocos Nucifera (Coconut) Oil, Persea Gratissima (Avocado) Oil Neem Oil, Clove Oil, Peppermint Oil, Lemon Oil, Rosemary Oil, Vitamin E, Oil, Lemongrass Oil, Bergamot and Glycol.
Shipping Policy: Ships in 3-5 Days after payment has been processed.



Shipping Options: USPS



Returns & Exchanges : None



Cancellation: 24 hours



Privacy Policy: We do not sell or share your information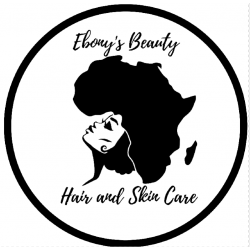 Ebony Robert
1800 Northeast Evangeline Thruway, Lafayette, LA, 70501, US
[email protected]
We are a handcrafted brand that enjoys bringing you and your family quality products. Our products are multicultural and extremely diverse, specifically designed for consumers seeking a natural, toxin-free product. Our products are made daily in smal...