*No Sugar *Low Sodium *Vegan *Naturally Gluten Free *Keto Friendly *No Additives or Anti-caking agents like Silica Dioxide Description: Pizza Seasoning is here folks!! This delectable blend of Italian herbs and spices imparts the perfect complimentary flavor for pizzas, flatbreads, pastas, or any other Italian cooking mainstay you'd like to whip up. It is also naturally gluten free and low in sodium, and we also offer salt free to those needing a sodium-free diet. Uses: This seasoning is perfect on pizza and flatbreads, and its addition will make your homemade spaghetti sauce pop with flavor! It also makes a great all-purpose Italian seasoning for chicken, fish, and vegetables. Sizes: 4 and 16 ounce jars Ingredients: Oregano, Thyme, Garlic, Black Pepper, Onion, Anise, Coriander Seed, Paprika, Fennel Seed, Red Pepper Flake, Himalayan Pink Salt.
Shipping Policy



Shipping Options



Returns & Exchanges



Cancellation



Privacy Policy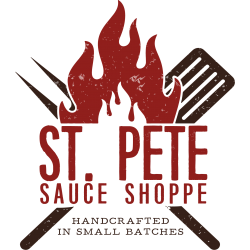 Grant Winfrey
6299 31st Street North, St. Petersburg, FL, 33702, US
[email protected]
AboutMission StatementWhat We Believe InOur Location...