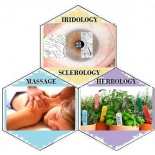 Positive life changes
We specialize in making single and formula herb tinctures, salves, and more.

Add Review
Positive life changes
OUR VALUES
No GMO's
Food and beverage free of genetically modified organisms, or organisms that are the direct result of genetic engineering.
Ethically Sourced
Products which are produced without compromising the people who execute the production.
Family Business
A small business owned by an individual or family as opposed to a corporation.
Made by Hand
Products/goods which are made uniquely by an individual as opposed to mass produced.
Made with Love
Products/goods that are produced with special attention and care, as if made for a loved one.
Made in the USA
Products/goods produced in the United States as opposed to a foreign country.
Woman Owned Business
Businesses which are owned and operated by solely women.
GLOBAL GOOD
We actively work to meet the following UN Sustainable Development Goals:
Good Health
OUR CERTIFICATIONS
Herbalism- Master of Science
National Certification Board for Therapeutic Massage and Bodywork
LMT