Premium Organic Leaf & Flower Catnip Bag
Premium Organic Leaf & Flower Catnip Bag
Shipping Policy
Here at Shady Cat, we want to offer you the very best shopping experience possible, so that means you have CHOICES! We post MAXIMUM shipping costs, however, if we can find a better rate when we are packing up your goodies, we will refund you the difference!


Shipping Options
Your order will ship within 1-3 days of purchase, If there are circumstances that will delay your order, you will be notified immediately. you just select how quickly you would like to receive it! We include insurance protection on all orders.


Returns & Exchanges
If you are unhappy with your purchase, please contact Nikki at [email protected] within 10 days of receipt to discuss the issue. We will make it right. If you have a broken item, please reach out right away.


Cancellation
If you need to cancel an order, contact us ASAP as we send orders out pretty quickly around here! Shady Cat's resident house panthers love to do "quality testing" on the orders if we aren't packaging quick enough!
Privacy Policy
Nothing is more annoying than making a purchase and receiving 427 emails and texts soon after... and we don't like to be annoying! Your information will never be shared by Shady Cat Social Club with anyone for any reason. Period. We are not responsible for Mindful Market's platform, however, we have our info on here too, so we feel pretty safe!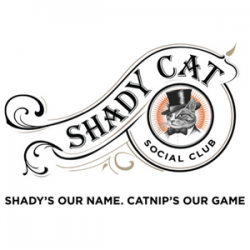 ...