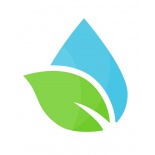 Pure Energy Apothecary
In today's hectic world, time is a commodity. Every moment to pamper yourself should be an escape for your soul. Discover luxurious moisture for your skin enriched with our pure essential oil aromatherapy. Our body care products are created with love for the whole family. Enjoy all of our energizing and inspiring products with the comfort of trust in quality and thoughtfully chosen ingredients. We believe you shouldn't have to compromise quality for price, everyone deserves access to food for

Add Review
Pure Energy Apothecary
Pure Energy Apothecary's launched from our founder's first company, Carved Solutions, which is known worldwide for setting the bar for quality in the personalized gift industry. Carved Solutions original claim to fame is custom carved, personalized, Vermont-made soaps. Over the years, many of Carved Solutions' retailers and their clients appreciated the experience of the bar soaps so much they repetitively asked for the opportunity to purchase the bars as an everyday staple.

To serve the market properly the new offering needed to include more products than just luxury soaps. The brainstorming began in 2012. As the team discussed what products would be added to the bar soap collection there was one recurring conversation…it had to be responsible and the products had to touch people's lives in positive ways.

Two key topics have created our focus:

HEALTH: Our CEO's mother (born on a Vermont dairy farm, turned Marine, turned 1950's homemaker) survived breast cancer twice, skin cancer multiple times, lung cancer, and at 83 years old suffered from Alzheimer's disease and Parkinson's disease. What environmental impacts have created to so much disease (food, skincare, sun exposure, air quality, water quality)? The ingredients we choose for our body care matters.

BALANCE: As a small, woman-owned company we all wear many hats and work tirelessly to bring our products to the world. Even we struggle with making time for ourselves so we know you do too! 

In those moments of thoughtful conversations, Pure Energy Apothecary was born.
OUR VALUES
Certified Vegan
Certification ensuring that a product is completely free of animal products and byproducts.
Leaping Bunny
Logo which ensures that animal testing was not done in the creation of a product.
Alcohol Free
Food and beverage created without the presence of alcohol.
Aluminium Free
Cosmetic and personal care products free of aluminum powder, which is used for pigment and thickening products
Bacteriacide Free
Made without chemical substances that prevent bacteria growth; bactericide is found in antibiotics, antiseptic, and disinfecting products.
BPA Free
Products that are made without bisphenol A, a chemical found in some plastics which has been reported to cause negative health effects on the brain and prostate gland.
Casein Free
Products not containing casein, one of the principal proteins found in dairy.
CFC Free
Products not containing carbon, fluorine, or chlorine, compounds often found in refrigerants and cleaning materials.
Chlorine Free
Products made without the presence of chlorine.
Dye and Color Additive Free
Food or cosmetic products without dye, pigment, or color enhancing substances
GLOBAL GOOD
We actively work to meet the following UN Sustainable Development Goals:
Decent Work And Economic Growth
Industry, Innovation And Infrastructure
Reduced Inequalities
Responsible Consumption And Production
OUR CERTIFICATIONS