SKU
716-redraspberrytincture
Special Price
US$11.69
Regular Price
US$13.49
This product is aligned with 7 values
Red raspberry is an astringent and helps tone and tighten tissue. Many women use it for uterine health, painful cramping and uterine prolapse. It is also helps with morning sickness, production of breast milk, hemorrhaging, increasing fertility and labor pain. In many Native American cultures, considered a female remedy according to Matthew Wood. It can also help with inflammation in the mouth and throat, allergies, diarrhea, fevers, kidney stones and gallstones. I foraged this plant in central Minnesota. Comes in a 1 oz bottle come with a dropper. Dosages - Tinctures are meant to be used as medicine in small amounts. Add 10-20 drops to your tea, juice, water or directly into your mouth when needed. Dosages for children are not provided in most herbals. To determine the correct dose you need to consider the size of the child, the ailment, the power of the herb you intend to use, and the adult dosage. Young's Rule for determining dosage uses the child's age divided by twelve plus the age. The dosage for a 4 year old: 4/12+4 = 4/16 = 1/4 of the adult dose. I use the folk method for making all my tinctures, which uses no measurements except sizing things up with your eyes. So I put the plant material in a jar and then fill with alcohol.
Shipping Policy
Orders ship in 3-5 days.


Shipping Options
USPS


Returns & Exchanges
All shipping charges for returns are paid for by the buyer.


Cancellation



Privacy Policy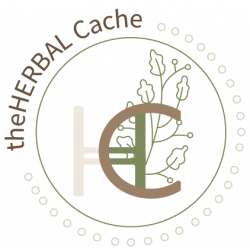 Pamela Broekemeier
8007 Everest Lane North, Maple Grove, MN, 55311, US
[email protected]
AboutMy love for nature and plants brought me to where I am today.  I strive to learn about the qualities of plants around me and how they can make our lives better.  Plants have so much herbal medicine and I want to share that with all.Mission Sta...