Exfoliating Facial Mask & Micro Polish, Detoxifying, All Natural, Diatomaceous Earth, Handcrafted, Organic Coconut, Argan oils, Shea
Exfoliating Facial Mask & Micro Polish, Detoxifying, All Natural, Diatomaceous Earth, Handcrafted, Organic Coconut, Argan oils, Shea
Véronique—2-Stage Facial Purifying Mask & Micro-Polish Available in 0.5oz or 2oz jar This product features Diatomaceous Earth which is made up of the petrified remains of certain types of microalgae. It works as a natural detoxifier because each particle carries its own electric charge which attracts oxidized (dying or dead) cells to bond with it. Also, due to its slight abrasive qualities, it gently exfoliates the skin, leaving behind smooth, new skin, perfectly cleansed and detoxified. We've also incorporated organic Argan seed, Geranium and Lavender oils for deep, nourishing rehydration. Ingredients: Food-Grade Freshwater Diatomaceous Earth, *Coconut Medium-Chain Triglycerides, *Coconut Kernel Oil, *Shea Butter, *Argan Seed Oil, *Lavender Oil, *Geranium Flower and Leaf Oil, *Jojoba Seed Oil, *Rose Flower Oil, *Orange Rind Oil, Love. *Certified Organic Ingredients. We use only all-natural, food-grade ingredients. Soy, Palm, and GMO-free. No synthetic chemicals, dyes or fragrances; just as Mother Nature intended. Vegan.
Shipping Policy
Orders will be shipped to the address provided on your account unless you make other arrangements with us. All items ship via USPS Priority rate for a flat rate of $8.00.

Returns & Exchanges 
Due to the current state of things we are unable to accept returns. If you are not completely satisfied with your purchase please contact us within 7 days of delivery and we will do everything within our power to resolve any issues. 
If your item gets lost or damaged during shipping please let us know as soon as possible and we will send a replacement.

Privacy Policy
Your privacy is very important to us. We will never sell your information.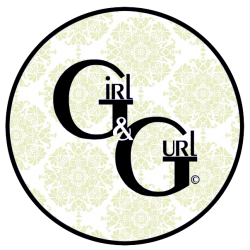 We are a sister-owned and operated business, based in the foothills of the Sangre de Cristo mountains in Santa Fe, New Mexico. Our primary mission is to offer a selection of non-toxic, ethically, and sustainably handcrafted bath, body care, and home ...