Reusable pleated face mask - filter opening - adjustable ties - ecofriendly - washable - organic cotton & other
Reusable pleated face mask - filter opening - adjustable ties - ecofriendly - washable - organic cotton & other
PLEASE READ CAREFULLY BERORE PURCHASING *Stocks can change regularly depending on availability* Made with 100% organic cotton and upcycled fabric for the ties (polyester) in Montreal. #1: mint #2: turquoise #3: lavender #4: pearl grey #5: taupe #6: nude Face protective mask; can protect the people around you if you are sick. The mask has two layers of fabric, and an opening to put a filter (not included) Can be worn with or without filter. CAUTION: This is not a medical grade mask! This mask is not a protection approved by Health Canada. It can help you curb the spread of viruses, but it cannot replace good hand hygiene and practices that respect social distancing. Washable: by hand, preferably in very hot (boiling) soapy water. Place in a heat-tolerant bowl, pour the soap and very hot water and shake for a few minutes with a utensil before rinsing with cold water, and allow to air dry. Instructions care included in shipment. Be informed that no exchange or return can be made for this kind of product.
Returns and exchanges
Unfortunately we do not offer return or exchange on regular goods, by its status of article made in an artisanal way. If you are in a special situation, we will be happy to help you. Contact us for further details.
Shipping
We are not responsible for postage delays. We need a period of 1 to 5 working days for the preparation of your article(s). For more informations on the delivery of your item, do not hesitate to contact us!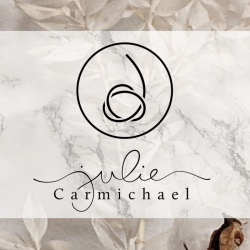 Raised in a family of weaving, knitting, crochet and sewing culture, Julie developed from an early age her artistic personality and interest in textiles. As a teenager, she learned sewing and creating clothes. She developed a passion that lead to stu...