Left and Right Hand Coloring Books
Left and Right Hand Coloring Books
Lefties and Righties! Ready…Set…Go…Color and Journal! Children of all ages enjoy these fun and interactive coloring journal books that inspire kindness and unconditional love for themselves and others. It can be a harsh world for children who feel different, are pushed aside, or misunderstood. These books help every child increase their ability to have more great days. And there is a surprise! No Judgment. Just Love.® coloring journals are printed in two versions: one for right-handed children and one with pictures on the left for smudge free lefty coloring. Living in a kinder world is possible, because less judgment and more love inspires others to also rise above! On demand printed just for you! Follow this link to purchase on Amazon.com https://www.amazon.com/No-Judgement-Just-Love-Coloring/dp/0985129034 Thank you!
Coaching Services
All services are specific to you and your family's needs. Come on in and relax on the virtual "Comfy Couch" of No Judgment Just Love. Share your concerns in a safe and non judgmental environment.
Uncover the core problems, let me be your guide as you explore them from different perspectives to recover your confidence. From this place of strength you will be empowered to move beyond what's keeping you stuck or holding you back from creating the life you desire and deserve.
When we work together, my services are delivered over the phone or online with a secure password protected Zoom link. Sessions are a full hour. Once purchased in the Mindful Market cart, use this link to schedule your time Book your Session with ShaRon
If you must cancel a session, please do so 24 hours before the start of your session. Any cancellation less than 24 hours before the start, will still be charged, unless you and I have previously made different arrangements'

Products
We offer a variety of products, each category will have specif Shipping Options
#NJJL Magnets BOGO
Pay from your cart then email me the full street address to send the 4 magnets.
Use this email address: [email protected]
Magnet sales final. No return available.
Left and Right Hand No Judgment. Just Love.® Coloring books
Both editions of the coloring books are printed on demand and shipped to you from Amazon, Use this link to purchase. Left and Right Hand #NJJL Coloring books .
Programs
Being developed. Thanks!


Privacy Policy
Our coaching relationship is private. All of the contents of our conversations will be held in confidence. If you provide your email or street address to receive products, this information is also confidential and I will never share your email or street address with anyone.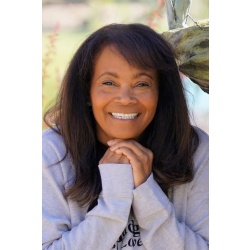 ShaRon Rea
14545 North Frank Lloyd Wright Boulevard, Scottsdale, , 85260, US
[email protected]
What We Believe InOur intention is to see everyone and everything through the eyes of love. We believe everyone is perfectly unique and valuable to our collective consciousness. All our services, products and programs are created and delivered to you...