Beauty and Wellness that are true to your roots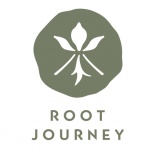 Root Journey
Nourish your body from the outside in with Root Journey products

Add Review
Root Journey
Forming your own clean beauty routine doesn't have to be complicated or time-consuming, we have 3 products that can keep your skin healthy every day.

All Root Journey skincare comes in sustainable packaging and is Leaping Bunny Vegan & Cruelty-free certified. 

OUR VALUES
Leaping Bunny
Logo which ensures that animal testing was not done in the creation of a product.
Vegan
Product is completely free of animal products and byproducts.
Dye and Color Additive Free
Food or cosmetic products without dye, pigment, or color enhancing substances
GMO Free
Products made without the presence of organisms that have been either created or altered in a laboratory.
Non-Toxic
Products designated to be edible or non-poisonous to consume.
Paraben Free
Products free of parabens, or cosmetic/pharmaceutical preservatives, which have been reported to cause breast cancer, among other issues.
Pesticide Free
A method of food preparation or farming which does not include artificial pesticides .
Petroleum Free
Products made without the presence of petroleum, which passes itself off as a moisturizer, but is truly a pore-clogging substance.
Phthalate Free
Products free from phthalates, a huge class of harmful chemicals, posing a wide range of negative health impacts, that can be found in everything from household cleaners to food packaging to fragrance, cosmetics, and personal-care products.
PVC Free
Products made without polyvinyl chloride, another harmful chemical causing varying health issues and occurring in countless household and personal items.
GLOBAL GOOD
We actively work to meet the following UN Sustainable Development Goals:
No Poverty
Zero Hunger
Good Health
Quality Education
Gender Equality