Rose Fragrance and Chocolate Gift, Arrosa Luxuriant Rose 3-Piece Gift Collection
Rose Fragrance and Chocolate Gift, Arrosa Luxuriant Rose 3-Piece Gift Collection
Includes: 1 Tia Coco Organic Raspberry Strawberry Chocolate 2.1oz 1 Arrosa Body Mist 2 fl oz 1 Arrosa Body Butter Bar 1oz Arrives in a pink organza bag with gift box. We also offer to add your personal greeting on a beautiful glossy photo card, choose from two designs (shown in the last two photos). One design features the famous Robert Burns poem "A Red, Red Rose." Send us a message with your greeting. There is no extra charge for this service. We use only the finest quality pure, unadulterated Bulgarian Rose oil, made from 100% organically grown roses, certified pesticide-free. Highly prized by many ancient cultures, it is even said that Cleopatra indulged in daily rose petal baths and beauty treatments; Rosa Damascena (Rose oil) boasts many amazing beauty and health benefits. Because of its high antioxidant content rose oil has natural anti-aging properties which may contribute to the overall appearance of fewer skin wrinkles. It may also help to soothe inflammation in the skin, having a clarifying effect and being naturally astringent, may also act as a natural skin toner. In aromatherapy, rose is used to help relieve stress, mental clutter, anxiety, grief, and depression. It is also said to have a positive effect on liver function and digestion. Featuring all-natural, organic chocolate handcrafted by our favorite local chocolatier, TiaCoco.com HAVE A LOVE FOR TART AND SWEET TOGETHER? WHEN YOU ADD RASPBERRIES AND STRAWBERRIES TO OUR ALREADY DELICIOUS TIA COCO 75% DARK CHOCOLATE YOU ARE ON ANOTHER LEVEL! BE A LITTLE SOUR AND A LOT SWEET WITH THIS BEAUTIFUL BAR. Net weight: 1.5oz INGREDIENTS: 100% Cacao, Cacao Butter, Unrefined Coconut Sugar, Strawberries, Raspberries, Maca Powder, Himalayan Salt. VEGAN - ORGANIC INGREDIENTS - SWEETENED WITH COCONUT SUGAR - FAIR TRADE CACAO Arrosa Body Butter Bar - All of the amazing beauty benefits of Rose oil with the addition of natural beeswax for added protection, healing, and sealing in a convenient solid state moisturizer that warms to your touch. Gently pamper more weathered skin areas such as elbows, knees, wrists, and hands. (Ingredients: *Fair-Trade Certified Coconut Kernel Oil, Unbleached Beeswax, *Shea Seed Butter, *Coconut Medium-Chain Triglycerides, *Rose Flower Oil, *Lavender Flower Oil, Love.) Arrosa Luxuriant Body Mist - Envelope your senses and spirit in the intoxicating fragrance of fresh roses! Our unique body mist formula is alcohol-free, delivers a pure lasting scent, and is also beneficial to your skin. *Certified Organic Ingredients. We use only all-natural, food-grade ingredients. Soy, Palm, and GMO-free. No synthetic chemicals, dyes, or fragrances, just as Mother Nature intended. These statements have not been evaluated by the FDA or any other governmental authority and are not intended to diagnose, treat, cure or prevent any disease or health condition. None of our products are intended to diagnose, treat, cure or prevent any disease or health condition. Please NOTE: This contains a perishable item (chocolate), and while we make every effort to package items carefully and offer fast shipping options we are not responsible
Shipping Policy
Orders will be shipped to the address provided on your account unless you make other arrangements with us. All items ship via USPS Priority rate for a flat rate of $8.00.

Returns & Exchanges 
Due to the current state of things we are unable to accept returns. If you are not completely satisfied with your purchase please contact us within 7 days of delivery and we will do everything within our power to resolve any issues. 
If your item gets lost or damaged during shipping please let us know as soon as possible and we will send a replacement.

Privacy Policy
Your privacy is very important to us. We will never sell your information.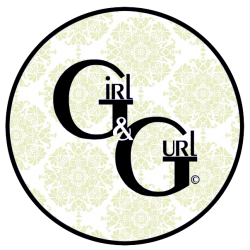 We are a sister-owned and operated business, based in the foothills of the Sangre de Cristo mountains in Santa Fe, New Mexico. Our primary mission is to offer a selection of non-toxic, ethically, and sustainably handcrafted bath, body care, and home ...