Sacred Space Spa Collection
Sacred Space Spa Collection
SKU
Sacred Space Spa Collection
Sacred Space - a place where your heart and soul feel grounded, safe and protected. A sanctuary for the soul.
Sacred Space is a beautiful blend of lavender, frankincense, white sage, vanilla and mint that calms and soothes the soul. Available in Hydrating Lotion, Restorative Body Oil, roll on essential perfume, travel candle and aromatherapy dropper.
All items packaged in recyclable glass (except body scrub and candle). phthalate and fragrance free
Shipping Policy

We ship Mon-Fri via USPS by either regular mail or parcel post and ship with delivery confirmation. Any gross overages in shipping (over $1) will be refunded to you within 24 hours of your package being shipped. At the moment, we're getting the shipping down to offer you the lowest cost possible. Expedited shipping is always available for an additional charge which can be discussed at the time of purchase. 


Shipping Options
*****Please Note****
Certain countries do not allow the shipment of flammable and liquid products. Please check with your country's shipping/customs policies before you buy as we are not responsible for non delivery to these countries. Also, certain countries apply tariffs to luxury products, please be aware that you may be charged an additional fee by customs. We will accurately state the retail cost on all packages and are not responsible for charges applied by your country's customs department.


Returns & Exchanges
Refunds are available on any product that has been unused and is in good condition within 7 days of receipt. Please contact us via convo so that we can resolve any customer service issues you might have.


Additional Info
Custom orders and wholesale is available. Please contact us for more information regarding these matters :)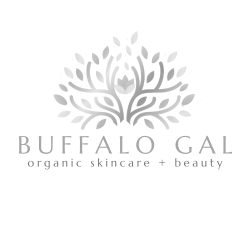 AboutWelcome to a snapshot of my life!I am a romantic, passionate person. I am touched by the little things in life and astounded by the beauty of grandeur. I create from the soul and give from the heart. It is from deep inside that my creations come...