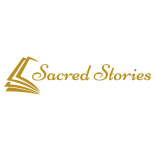 Sacred Stories
Writing a Better World

Add Review
Sacred Stories
Sacred Stories is an award-winning conscious book publisher and multi-media company that believes in the power of story to unite us.

Our life changing books, courses, and meditations share generative stories and wisdom, rooted in lived experiences, that inspire lasting transformation for all.




All Stories Are Sacred . . . Including Ours

Everyone has a story of becoming, of growing into who they are. Ours is one of our favorites. We're excited to share a bit about ourselves with you.
OUR VALUES
Woman Owned Business
Businesses which are owned and operated by solely women.
GLOBAL GOOD
We actively work to meet the following UN Sustainable Development Goals:
Good Health
Quality Education
Gender Equality
Peace, Justice And Strong Institutions