Shamanic Journeys – Meet Your Higher Self
Shamanic Journeys – Meet Your Higher Self
In this journey Meet Your Higher Self, which already exists right now, just in a different dimension. By using your brainwaves and journeying techniques, you can access that reality, and you can integrate some of that energy into yourself right now. By doing so you are making yourself available to be in your healed and healthy state, surrounded by love, and aligned with your heart. It's an incredible tool to bring in the healed energies that are a part of you. It allows you to be your purest, truest, most loving and most kind expression in life, and to begin to align your actions, thoughts and choices with those vibrations.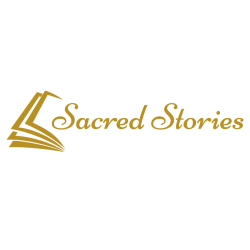 Ariel Patricia
410 East Las Olas Boulevard, Fort Lauderdale, FL, 33301, US
[email protected]
Sacred Stories Publishing and Media was founded by Rev. Ariel Patricia with a core-level inspiration: to discover unique voices and create a forum for bringing divine wisdom into the mainstream. Whether about a personal challenge or triumph, or th...