Smooth Vegan and Organic Caramel Sauce Perfect as a Topping for any Treat
Smooth Vegan and Organic Caramel Sauce Perfect as a Topping for any Treat
This product is aligned with 10 values
Our Caramelistic Sauce is surely something that will leave you in awe. You won't believe that only three ingredients can generate such flavor. The vegan delight is smooth, reminds you of the best salted caramel and has a slight coconut flavor to it. A Caramel Sauce made with only 3 ingredients: dates, coconut and pink Himalayan salt! It contains no processed sugars and pairs very well with apples, pretzels, etc. enhancing their flavor and keeping you healthy. The size of the small jar is 3 oz (approximately 300 calories total) & the large jar is 9 oz (approximately 900 calories total). SHELF LIFE: Our 'Best by' date is approximately 6 months, stored under refrigeration after they are received. Always bring to room temperature at least an hour before enjoying. ALLERGENS: Our products contain tree nuts and coconut. They are produced in a designated gluten-free and peanut free kitchen. RETURNS: Sorry, no returns on our products. But please reach out to us directly regarding any issues.
Shipping Policy
We ship our chocolates via USPS and ship them with an ice pack.


Shipping Options
We only ship USPS 2 day Priority, to ensure they arrive as soon as possible.


Returns & Exchanges
Sorry, we do not offer returns on our products.


Cancellation
Orders can be cancelled as long as they are not shipped yet.


Privacy Policy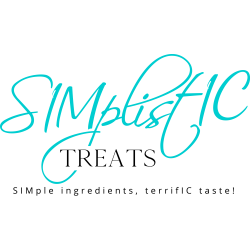 AboutWe are two sisters who decided to share their love for healthy eating and chocolate with the world. Mission StatementA healthy lifestyle can also be flavorful. What We Believe InEnjoying your favorite treat guilt free.Our LocationBarri...