Skin restoring Salve - 100% Natural nourishing herbal Salve for damaged or sensitized skin
Skin restoring Salve - 100% Natural nourishing herbal Salve for damaged or sensitized skin
If I had to choose one skin care product out of the many I make, this would be it! This 100% Natural Herbal Healing Salve is made up of simple but very powerful ingredients. This salve is utilized quite frequently in our home and will likely be a nice addition to yours as well. This all-purpose herbal healing salve is safe to use and smells wonderful too! Recommended use: - Diaper rash and baby skin irritations - Scrapes and small cuts - Chafing healing - Bug bites - Poison ivy and skin irritations - Moisturize and protect chapped skin, cracked heels, and dry skin About the ingredients Calendula: Is a plant that has been used for centuries for ornamental purposes, as well as culinary, cosmetic and medicinal reasons. Calendula is applied to the skin to reduce pain and swelling (inflammation) and to treat poorly healing wounds and leg ulcers. It is also applied to the skin (used topically) for nosebleeds, varicose veins, hemorrhoids, inflammation of the rectum (proctitis), ear infection, peeling lips (exfoliative cheilitis), diaper rash and vaginal yeast infection. Lavender flowers: The natural antimicrobial and antioxidant properties in lavender refresh and neutralize the skin, helping to clear bacteria and clean out skin pores. With the aid of anti-inflammatory properties, lavender helps to calm skin and reduce the swelling that can accompany acne and other irritations Chamomile flowers: Posses many powerful skin properties such as anti-inflammatory, anti-fungal, antibacterial, antiseptic, and contains essential oils and antioxidants. Additionally, is a hypoallergenic and helps to reduce skin irritants by neutralizing free radicals. Among the other skin conditions that chamomile can help address are rosacea, eczema, rashes and sometimes even insect bites. Shea butter: Is a fat extracted from the nut of the African shea tree (Vitellaria paradoxa). The concentration of natural vitamins and fatty acids in shea butter makes it incredibly nourishing and moisturizing for skin. Thanks to some other special properties, shea butter does more than moisturize… it delivers key anti-inflammatory and anti-aging components right into the skin. Olive Oil: Is how we refer to the oil obtained from the fruit of olive trees. The best and most widespread use for olive oil is as an intense moisturizer. It works great as an allover treatment for extra-dry skin. Organic Coconut Oil: Is made by pressing the fat from the white "meat" inside the giant nut. Coconut oil is used in many natural beauty products, and for good reason: It's naturally antibacterial and anti-fungal as well as an excellent moisturizer. This information is for educational purposes only and has not been evaluated by the Food and Drug Administration. This information is not intended to diagnose, treat, cure, or prevent any disease. We recommend that you consult with a qualified healthcare practitioner before using herbal products, particularly if you are pregnant, nursing, or on any medications.
Shipping
Processing time
The time I need to prepare an order for shipping varies. For details, see individual items.
Customs and import taxes
Buyers are responsible for any customs and import taxes that may apply. I'm not responsible for delays due to customs.
Payment Options
Secure options
Returns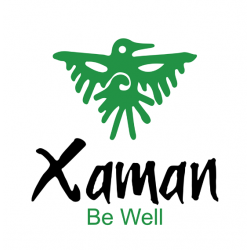 We believe every plant has something to benefit mankind, that's why we follow ancestral recipes and knowledge to handcraft healing products using plants, roots and essential oils....