#314 Botanical Dream Pillows (2)
#314 Botanical Dream Pillows (2)
This product is aligned with 9 values
FREE SHIPPING #314 Botanical Dream Pillows "Mångata" is translated as måne (moon) + gata (road) or; the road-like reflection of the moonlight on water. #314, one of our best sellers, will lead you to the moon- to your dreams! A soothing blend of restful herbs placed in reusable cotton bags- these dream pillows will last for months, allowing the body and mind to relax as its fragrance is naturally released. Suggested Use: 1) Place one dreams pillow under your pillow or near your head./ Placez un oreiller de rêve sous votre oreiller ou près de votre tête. 2) Take deep breathes and inhale the pillows scent, focusing your mind on peaceful thoughts./ Prenez de grandes respirations et inhalez le parfum des oreillers, en concentrant votre esprit sur des pensées paisibles. 3) Follow the mångata./ Suivez le mångata 4) Replace dreams pillow after scent disappears (usually 2-3 months)./ Remplacez l'oreiller de rêve après la disparition du parfum (généralement 2 à 3 mois). 2 @ 0.5 oz (each), 4 @ 0.5 oz (each) Ingredients: Matricaria chamomilla flower, rosa centifolia flower, lavandula angustifolia flower, humulus lupulus flower, lavandula angustifolia (lavender) flower oil.
Shipping Policy

All products will ship out within 2-3 business days.

Shipping Options

Canada Post, Chit Chats, Courier

Returns & Exchanges

Returns are at the customers expense and must take place within 14 days. Please message for more details.

Cancellation

Please send message and we will negotiate. Once shipped, no cancellation allowed.

Privacy Policy

We respect your privacy and will not give your contact information to any outside parties.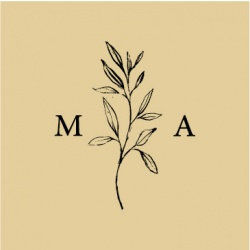 About Stefanie grew up in Smithers BC, surrounded by nature and close to many aboriginal communities. As a young girl she was fascinated adults who had a connection with the land and new how to use plants for medicine. In he...