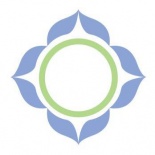 Sounds True
We create shifts in consciousness that unlock our greatest human capacities to love and serve.

Add Review
Sounds True
At Sounds True, we have created the world's largest living library of transformational teachings that support and accelerate spiritual awakening and personal transformation. We make this living library available on multiple media platforms and in multiple languages for people of today and for future generations.

We partner with the leading spiritual teachers on the planet to make their teachings accessible through books, audio programs, online learning experiences, and in-person events.

We bring people together to connect and accelerate the journey of personal growth and awakening.




We provide a trustworthy and safe online home for spiritual explorers, where you can show up with authenticity and meet others on the path. We warmly welcome beginners while remaining true to the depth and challenges of the spiritual journey.