Stand-to-Pee Device and Water Proof Carrying Case
Stand-to-Pee Device and Water Proof Carrying Case
This product is aligned with 9 values
Created by a small company in Tenessee, The pStyle is a fabulous innovation that allows folks with vaginal parts to cleanly and discreetly pee standing up (i.e. no bearing your bits to the world) allowing us to drink as much water as we need, work outdoor jobs, travel without depending on there being conducive bathroom options, save toilet paper & water, and much much more. It is BPA and Phalate free, and made of sturdy plastic. We have the latest, new & improved pStyle design in stock! AND, we make cases for it that we call pSlings! These cases are made of U.S.A. made PUL, which has a shiny, water proof barrier on the inside. The case is easy to clean in the washing machine, or by washing under running water--and dries fast. ~Great for keeping the outside out and the inside in!~ They are not *water tight* so it won't protect your phone from being submerged in a lake, but it will keep water off it if the neighbor kid decides to spray you with a hose. We initially made this carrying case for the pStyle, we now offer these cases in a variety of sizes and colors for you to carry any number of things! You may message us for custom size requests. These have a special snap-on/off loops for easy, flexible attachment to bags, door knobs, clothing and more! It replaces the need for a carabineer, but is much lighter. There is a small setting (like for attaching to a belt loop), as well as a longer loop option to accommodate most belts, backpacks, door knobs, etc. Order a pre-made case by selecting the fabric, and it will be roughly 8"x 3.5" with a loop on the right side. The pStyle colors are: Translucent White, Metallic Black, Gold, Lavender, Hunter Green, Teal, Sparkly Fuchsia, and limited edition CLEAR!!
Shipping Policy



Shipping Options



Returns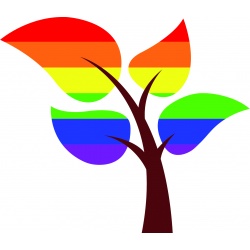 Alana Kenagy
1640 Northeast North Nebergall Loop, Albany, OR, 97321, US
cozyfolx@gmail.com
About Cozy Folk is run by Helen and Alana, we currently have 2 very part time employees who help with production as a supplement to their income. We are looking for another person who is interested to collaborate and share resources.Mission Statement...