Starfish Ocean Charm Necklace with Ocean Foam Crystals
Starfish Ocean Charm Necklace with Ocean Foam Crystals
 Ocean Inspired Starfish Ocean Charm Necklace with Ocean Foam Crystals
Starfish come in all shapes, sizes, and colors, decorating rocks in tide pools, and coral on the ocean floor. According to legends, starfish are some of the stars that fell from the sky into the oceans. Symbolizing equality and rebirth, starfish have a remarkable ability for regeneration. If a starfish is cut in half, two starfish will grow. 
Silver Necklace with silver EP starfish pendant, about 1/2 inch and ocean foam green crystals.
Made with Love in California.
Here we gathered the most Frequently Asked Questions. Should we did not answer yours, please email us at [email protected]


Q: Can I get my order gift wrapped?
A: Yes. Upon request we can gift wrap items in your order for an $5.00
You will be able to select Gift Wrap at Checkout.


Q: Can I order an item in a different size than it is listed (shorter/ longer)?
A: Yes, just please send us an email with your request and we will be happy to accommodate!


Q: Do you ship internationally?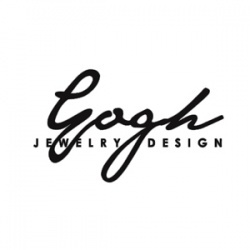 I started my jewelry design business 20 years ago because I love beautiful things, but as an active woman, I couldn't find any silver jewelry that was both meaningful and functional - so I started creating jewelry myself. I wanted to wear jewelry...