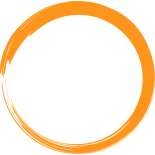 Symbiotic Products LLC
Symbiotic Products won't rest. until new, single-use, petroleum-based plastics are a thing of the past. We would love you to join us in our transition to a circular world in which our products don't work against our planet, but instead, our products work with our planet.

Add Review
Symbiotic Products LLC
Symbiotic Products LLC won't rest. until new, single-use, petroleum-based plastics are a thing of the past. We would love you to join us in our transition to a circular world in which our products don't work against our planet, but instead, our products work with our planet.

I do this for my five children and three (so far) grandchildren. Join us in working towards a zero-waste world. 
OUR VALUES
High Efficiency Compatible
Safe for Septic Tank
Compostable
Objects which are capable of breaking down and returning to the natural environment without any negative impact.
Biodegradable
Objects which are capable of decaying and potentially contributing to a given ecosystem.
Cruelty Free
Manufactured or developed by methods that do not involve experimentation on animals.
Empowers Women
Organizations, companies, and spaces which support gender equality and women's rights.
Ethically Sourced
Products which are produced without compromising the people who execute the production.
Family Business
A small business owned by an individual or family as opposed to a corporation.
No Animal Testing
Products that employ alternate forms of testing so as to not involve or harm animals.
Concentrated
Occurs when the presence of one substance significantly overpowers the presence of another substance or other substances.
GLOBAL GOOD
We actively work to meet the following UN Sustainable Development Goals:
Gender Equality
Clean Water And Sanitation
Affordable And Clean Energy
Decent Work And Economic Growth
Industry, Innovation And Infrastructure
Reduced Inequalities
Sustainable Cities And Communities
Responsible Consumption And Production
Climate Action
Life Below Water