tappas All Natural Wood Container, Serving Tray, Bowls, Sphere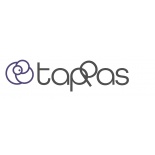 tappas
tappas™ is a statement, a conversation starter and a modern piece to exhibit your delicious bites. Created in Miami by Artist and Mother of two, tappas™ has one goal in mind: bringing people to the table.

Add Review
tappas
Inspired by movement, function, and design, tappas™ is an innovative and sustainably conscious container that holds and displays food. From everyday use to intimate gatherings with family and friends.

Our patented, spiraling sphere is capable of detaching and firm locking. Twisting the screw below allows the plates to release for cleaning and tightening to secure your goods. Our plates are detachable! Not dishwasher safe. Please hand-wash and  use cold water only.

tappas™ is made from natural wood and non-toxic materials because there's nothing that bring us more joy than happy and healthy families.



OUR VALUES