Teawok | Organic Green Tea | Loose Leaf Tea | Citrus and Herbaceous
Teawok | Organic Green Tea | Loose Leaf Tea | Citrus and Herbaceous
This product is aligned with 9 values
Transport yourself to a foreign forest moon in a galaxy far, far, away ... With its natural green colour and a clean taste, this tea comes to us direct-from-farm each spring, and the perfect way to brighten up your cup. With an even, curly leaf, this southern China tea is from a small village in the mountains far away surrounded by old growth forests and high mountains in the very remote Wuyuan area. A rich biological and ecologically significant area, this tea farm is 5 hectares in size and rich in biodiversity. This unique tea has an orchid fragrance, mellow taste of soup of green tea and produced with love. Owned by a husband and wife team, individual tea leaves are hand-picked and sorted to select only the leaves that can curl in this manner. Further, the plucking only takes place in the pre-dawn, when the leaf is covered with a misty dew, which improves the taste and imparts a fullness to the tea character. The liquor has good body and depth without being too earthy. Origin: Shuilan mountains of Dazhangshan village of Wuyuan county. Harvest: First-flush Wuyuan Green Tea. Growth: The average altitude is around 500 meters, with 700-800 meters high mountains; tea plants are over 100 years old forming a natural forest with native species. Direct-from-farm, and farmed without pesticides from ancient forest trees. This tea is exclusive to Geek+Tea. Quanitities are limited due to its rarity. Multiple infusions are possible. Adding milk or sugar is not recommended. Contains Caffeine. 50 grams / 100 grams in biodegradable "plastic" (PLA) and recycled paper box.
Shipping Policy



Shipping Options



Returns & Exchanges



Cancellation



Privacy Policy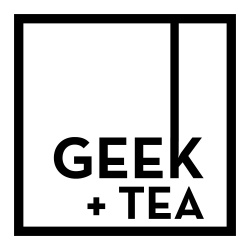 Alyson Prokofiev-Baker
80 Patterson Road, Hamilton, ON, L9H 5S6, CA
[email protected]
AboutMission StatementWhat We Believe InOur Location...