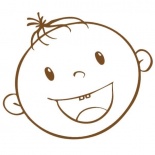 TeetherToys
Handcrafted with love in Carlsbad, CA ❤

Add Review
TeetherToys
All Natural. Organic. Sustainable.




Made with USA sourced maple hardwood, nourished with 100% organic oil, professionally fastened with organic cotton cord, and free from dye and harmful chemicals, TeetherToys® are the solution to your baby's teething needs.




Developed by an Infant Development Specialist with 30 years experience in pediatrics, TeetherToys® are the perfect all- natural teething solution for all ages and stages of teething and infant play. The unique and fun combinations of hardwood rings and beads satisfy sore & irritated gums while encouraging babies to develop important fine motor skills.



OUR VALUES