Terra Jasper, Howlite and Moonstone teardrop stackable gemstone bracelet set
Terra Jasper, Howlite and Moonstone teardrop stackable gemstone bracelet set
This product is aligned with 5 values
Get the look with this beautiful earth-toned set of gemstone bracelets. Featuring Terra Jasper, Howlite and Moonstone, this set is sure to be your next "everyday wear". -------------------------- Aqua Terra Jasper is considered a calming stone that brings inner peace and clarity of thought. Also a great nurturing stone, it aids emotional healing and it can be used to ease worry, fear and depression. Aqua Terra Jasper brings protection, absorbs negative energy and aligns physical and mental bodies. Howlite strengthens memory and stimulates desire for knowledge. It teaches patience and helps to eliminate rage, pain and stress. A calming stone, Howlite calms communication, facilitates awareness and encourages emotional expression. Howlite balances calcium levels in the body. Moonstone has a reflective, calming energy, vibrating with the feminine wisdom and Goddess energy of the waxing and full Moon. It helps to strengthen intuition and psychic perception, and brings balance and harmony. It is also said to have the power to grant wishes. Moonstone honors the Goddess in all women.
Types of Shipping available upon checkout

USA
* USPS First Class Shipping: $3.80 - Transit time 2-4 days.

* USPS Priority Shipping: $7.50 Transit time 2-4 days.
* USPS Express Overnight Shipping: $26.35 - Transit time: 1-2 days
Returns & Exchanges
If you're not happy, we're not happy! Kindly message us with any concerns and we will do our very best to make it right.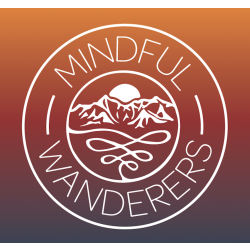 Since 2007, Christina and Patrick have shared a passion for travel, discovery and self improvement. In the fall of 2019, they made the leap to being true nomads of the road, living full time in their travel trailer with 3 dogs, exploring the North Am...