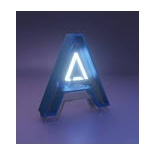 Best of Jay
Testing Auto save

Add Review
Best of Jay
Test Shop Discription
OUR VALUES
B Corporation
Certification granted to companies which achieve a specific score on an assessment of social/environmental performances.
Ayurveda
Traditional Indian system of alternative medicine; based on the idea that health and wellness depend on a delicate balance between mind, body, and spirit.
High Efficiency Compatible
Aluminium Free
Cosmetic and personal care products free of aluminum powder, which is used for pigment and thickening products
Biodegradable
Objects which are capable of decaying and potentially contributing to a given ecosystem.
Kosher
Ensuring that the Jewish laws of food consumption and preparation are abided by in a specified product.
Recycled Aluminum
Naturally occurring element which is often to products such as deodorant; which is known to clog pores and prevent sweat.
Reclaimed Wood
Processed wood that once served one purpose and now serves another.
Organic Cotton
Cotton that is verified organic at all steps between the farm and the store.
Fragrance Free
Products created without the presence of scents which mask the natural smell of the product.
GLOBAL GOOD
We actively work to meet the following UN Sustainable Development Goals:
Zero Hunger
OUR CERTIFICATIONS
American Federation of Certified Psychics and Mediums Inc
Certification in Herbal Therapeutic
MT-BC (Music Therapist- Board Certified)
Osteopathy - DO
Quantum Touch Practitioner
ARCB (American Reflexology Certification Board)
Reiki - Level ll
ITMA Certified Tea Sommelier
E-RYT 200