Healing After Divorce - Coaching Live Online
Healing After Divorce - Coaching Live Online
PUT YOUR OXYGEN MASK ON FIRST! Healing After Divorce Begins With The Parents. Your children will be better when you are better. I'm ShaRon Rea and I'm thrilled you're here! After years of helping hundreds of parents regain their confidence after a breakup or divorce, my clients tell me how glad they were to work with me. They just couldn't read another co-parenting self-help book! Let me be your personal guide. Discover how you too can experience more success managing the day to day challenges of co-parenting. Learn how to anticipate problems before they escalate and stop making decisions from desperation. The Co-Parenting Course increases your parenting skills and inspires you to try new things to build a high-quality future for you and your children. To book your Healing After Divorce coaching time - follow this link https://chatwithsharon.youcanbook.me
Coaching Services
All services are specific to you and your family's needs. Come on in and relax on the virtual "Comfy Couch" of No Judgment Just Love. Share your concerns in a safe and non judgmental environment.
Uncover the core problems, let me be your guide as you explore them from different perspectives to recover your confidence. From this place of strength you will be empowered to move beyond what's keeping you stuck or holding you back from creating the life you desire and deserve.
When we work together, my services are delivered over the phone or online with a secure password protected Zoom link. Sessions are a full hour. Once purchased in the Mindful Market cart, use this link to schedule your time Book your Session with ShaRon
If you must cancel a session, please do so 24 hours before the start of your session. Any cancellation less than 24 hours before the start, will still be charged, unless you and I have previously made different arrangements'

Products
We offer a variety of products, each category will have specif Shipping Options
#NJJL Magnets BOGO
Pay from your cart then email me the full street address to send the 4 magnets.
Use this email address: [email protected]
Magnet sales final. No return available.
Left and Right Hand No Judgment. Just Love.® Coloring books
Both editions of the coloring books are printed on demand and shipped to you from Amazon, Use this link to purchase. Left and Right Hand #NJJL Coloring books .
Programs
Being developed. Thanks!


Privacy Policy
Our coaching relationship is private. All of the contents of our conversations will be held in confidence. If you provide your email or street address to receive products, this information is also confidential and I will never share your email or street address with anyone.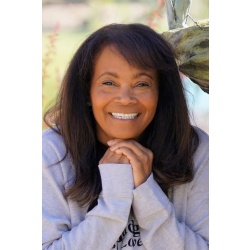 ShaRon Rea
14545 North Frank Lloyd Wright Boulevard, Scottsdale, , 85260, US
[email protected]
What We Believe InOur intention is to see everyone and everything through the eyes of love. We believe everyone is perfectly unique and valuable to our collective consciousness. All our services, products and programs are created and delivered to you...