Ayurveda believes that the nasal passageways are the entryway for prana, our breath & life force energy, to enter the body via a direct route to the brain. That's why it is important to keep these vital passageways clean, healthy & clear via the use of neti & nasya in your daily routine. NETI & NASYA ARE TRADITIONAL AYURVEDIC RITUALS THAT: -Cleanse & Moisturize the sinuses -Promote proper breathing & intake of prana (life force energy) -Reduce allergens & pathogens in the nasal passageways -Remove excess mucus -Improve focus -Support vitality To learn more about the practices of neti & nasya, read our blog post, Neti & Nasya: Ayurvedic Practices for Optimal Wellness. RITUAL INCLUDES ($43 value): 1 x Nose Oil (2 fl oz) 1 x Neti Pot
SHIPPING & RETURNS:
Please expect your order to ship within 1-3 business days.
Your happiness is important to us! Therefore, we want you to be completely satisfied with your purchase.
If you are not 100% satisfied, please feel free to e-mail us at CustomerService@PaavaniAyurveda.com to make a return or exchange.
All returns/exchanges are subject to the following conditions:
-Must be returned within 30 days of the purchase date.
-Product must have at least ¾ of its contents remaining.
-Please allow up to 10 business days for an exchange or refund to be processed. Once finalized, an e-mail will be sent notifying you of the status of your refund.
-We do not refund initial shipping & handling charges for items returned.
-For any return or exchange, you are responsible for all shipping & handling costs. If the package does not reach us, we will be unable to complete the refund/exchange.
SEND RETURN TO:
PAAVANI Ayurveda
12540 Loma Rica Drive
Grass Valley, CA 95945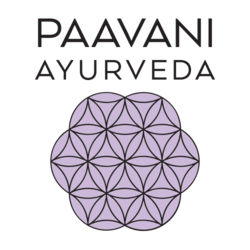 ANCIENT AYURVEDA FOR THE MODERN WORLD PAAVANI Ayurveda is an artisan line of small-batch, pure, organic health & skincare products formulated in Northern California. Handcrafted with the wisdom of Ayurveda, our products offer ancient traditions ...