The Organic Cotton Carrying Bags
The Organic Cotton Carrying Bags
This product is aligned with 5 values
100% Organic Cotton Straw Carrying Bags. No pesticides, GMO's, or any other toxins! Quantity Discounts Available: 3 for $4 each! 5 for $3.60 each! 10 for $3.50 each! Committed to 100% Eco-Friendly Shipping! Packaging box made from post-consumer waste, fully recyclable Shipping materials include paper cushioning, reusable rubber bands, and kraft paper business cards Paper Gum Tape and Paper Shipping Labels Plastic-Free Supply Chain Please send an email to hello@thesustainableswitch.com if you would like to order larger order sizes, want to brand the straws with your logo or have any questions! -- Keep your reusable straws clean on-the-go with an organic cotton straw carrying bag! You can check out this link for more information on the negative effects of plastic straws.
ZW Shipping Policy
How do you ship zero waste & plastic free?
We use 100% recyclable and 100% compostable paper boxes to ship our products. If we need to add packing materials inside of our boxes, we use 100% recyclable paper, typically recycling grocery newsletters. Even our shipping labels and tape are 100% recyclable, compostable, and plastic free!
How long will it take for my straw order to arrive?
Approximately 4-8 business days for standard set sizes. You will receive a USPS tracking number for your order as soon as it is shipped.
If you need over 1000 straws or needed to customize a logo, your order will take closer to the 20 days as we need to confirm the branding design and have you approve the digital proof before we manufacture your entire order.
What is your Return Policy?
We do not accept returns or issue refunds, however, if you have any issues with your product, please email us at hello@thesustainableswitch.com and we will address these on a case-by-case basis.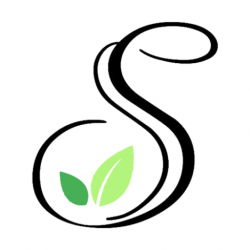 About The Sustainable Switch EVERY DAY, WE WORK TOWARDS HELPING THE ENVIRONMENT AND EMPOWERING OUR COMMUNITIES TO LEAD HAPPY, HEALTHY, SUSTAINABLE LIVES. Sustainability doesn't mean you have to live on a solar farm, move off the grid, or spend...