The Stone of Ambition ~ Eye Catching Blue Goldstone bracelet
The Stone of Ambition ~ Eye Catching Blue Goldstone bracelet
Special Price
US$10.00
Regular Price
US$20.00
Celebrate your ambition with this stunning blue goldstone bracelet. Sold individually or as a set. Blue Goldstone connects one with the Divine and provides one with wisdom, energy and courage. Assisting with learning and communication, it teaches one to see the light at the end of the darkness and that everything is the source of energy and vibration. Blue Goldstone is one of the best stones for Empaths, people dealing with hypersensitivity. Blue Goldstone vibrates at the frequencies of new beginnings and balance. Associated with the Throat Chakra, it encourages acceptance of who we are, to express authenticity and no longer deny our truth.
Types of Shipping available upon checkout

USA
* USPS First Class Shipping: $3.80 - Transit time 2-4 days.

* USPS Priority Shipping: $7.50 Transit time 2-4 days.
* USPS Express Overnight Shipping: $26.35 - Transit time: 1-2 days
Returns & Exchanges
If you're not happy, we're not happy! Kindly message us with any concerns and we will do our very best to make it right.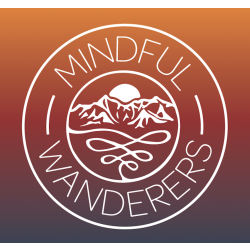 Since 2007, Christina and Patrick have shared a passion for travel, discovery and self improvement. In the fall of 2019, they made the leap to being true nomads of the road, living full time in their travel trailer with 3 dogs, exploring the North Am...