6mm Angelite Throat chakra bracelet with sterling silver crown chakra charm, Tibetan silver buddhas, findings and silver toggle. The throat chakra, or Vishuddha in Sanskrit, is the energy center located at the front of the neck. It is the center for self expression and clear communication. This energy center allows the energy from the other chakras to be expressed. Angelite opens the wearer to increased serenity, communication and connection with angels. Standard size 7 1/2" in length. Made with high quality stainless steel wire, Tibetan Silver Buddhas and toggle. Stones may vary. Cosmic Lotus Jewelry is the physical result of my spiritual growth through Yoga, Reiki and Crystal Healing. I am a Certified Vinyasa Yoga Instructor and Reiki Master. In addition to jewelry, I also work with essential oils and aromatherapy. Each piece of jewelry is infused with Reiki energy and custom-made by hand using the finest semi-precious, natural gemstones and materials. ~ Namaste
Shipping Policy
Ready to ship in 3–5 business days.
From Buffalo, NY USA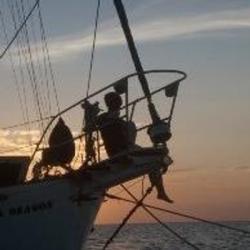 AboutCosmic Lotus Jewelry is the physical result of my spiritual growth through Yoga, Reiki and Crystal Healing. I am a Certified Vinyasa Yoga Instructor and Reiki Master. In addition to jewelry, I also work with essential oils and aromatherapy. Each...