Turmeric, Orange and Oatmeal Soap
Turmeric, Orange and Oatmeal Soap
SKU
1441-INTERNAL_SKU_ID:2
Turmeric is a natural skin brightener and battles pigmentation. This soap is great for your face and body. It's infused with oatmeal and vitamin c. It's also loaded with turmeric powder, extract, and essential oil which has shown to help acne, scars, and blemishes. Benefits: High in Vitamin A, and retinol, to fight signs of aging, and Vitamin C to increase collagen production, this bar contributes to reduced appearance of wrinkles, sun damage, and uneven skin and leaves skin naturally radiant. Directions: Use as needed. Ingredients: Goat Milk, Essential Oils of Clove Bud, Rosemary, Turmeric; Turmeric Powder, Clove Bud; Rosemary Extract, Oatmeal, and Calendula Petals.
Shipping Policy: Ships in 3-5 Days after payment has been processed.



Shipping Options: USPS



Returns & Exchanges : None



Cancellation: 24 hours



Privacy Policy: We do not sell or share your information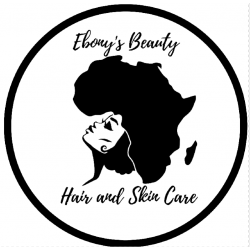 Ebony Robert
1800 Northeast Evangeline Thruway, Lafayette, LA, 70501, US
[email protected]
We are a handcrafted brand that enjoys bringing you and your family quality products. Our products are multicultural and extremely diverse, specifically designed for consumers seeking a natural, toxin-free product. Our products are made daily in smal...