Unique Blue Howlite stackable gemstone bracelet
Unique Blue Howlite stackable gemstone bracelet
Special Price
US$5.00
Regular Price
US$10.00
This beautiful blue howlite bracelet is sure to add that touch of color you are looking for. Very comfortable and lightweight, this bracelet is guaranteed to be your next favorite stackable piece. Made from 100% howlite beads, this bracelet boasts natural beauty! Howlite is a stone known for calming the overactive mind, aiding with sleep, easing insomnia, dreaming, dream retention and stress relief. Physically it calms the whole body and releases muscle tension. Howlite is said to eliminate pain brought about by stress and is also known to reduce stress related injuries such as ulcers, heart problems and rashes.
Types of Shipping available upon checkout

USA
* USPS First Class Shipping: $3.80 - Transit time 2-4 days.

* USPS Priority Shipping: $7.50 Transit time 2-4 days.
* USPS Express Overnight Shipping: $26.35 - Transit time: 1-2 days
Returns & Exchanges
If you're not happy, we're not happy! Kindly message us with any concerns and we will do our very best to make it right.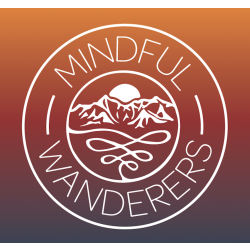 Since 2007, Christina and Patrick have shared a passion for travel, discovery and self improvement. In the fall of 2019, they made the leap to being true nomads of the road, living full time in their travel trailer with 3 dogs, exploring the North Am...