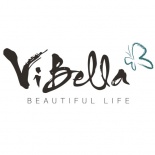 Vi Bella
We're passionate about creating meaningful, well-paying jobs in vulnerable communities in Haiti and Mexico.

Add Review
Vi Bella
Vi Bella has been providing full time employment for at-risk individuals since 2011.




Our Founder, Julie Hulstein, was moved to action after witnessing the impact of a devastating earthquake on the country of Haiti. She witnessed many children in orphanages that had at least one living parent who simply could not afford to care for their basic needs. She saw despair and an extreme lack of good jobs. The people she met needed steady employment to keep their families together. Vi Bella was born out of a response to this call to seek justice and to love our neighbors.




But, our story doesn't stop in Haiti. With two centers operational there, Vi Bella expanded to the small village of Pesqueria, Mexico. The Vi Bella story has grown to provide employment, education, and opportunity to more than 60 artisans in Haiti, Mexico, and right here in the United States.
OUR VALUES
Empowers Women
Organizations, companies, and spaces which support gender equality and women's rights.
Ethically Sourced
Products which are produced without compromising the people who execute the production.
Made by Hand
Products/goods which are made uniquely by an individual as opposed to mass produced.
GLOBAL GOOD
We actively work to meet the following UN Sustainable Development Goals:
No Poverty
Zero Hunger
Quality Education
Decent Work And Economic Growth
Sustainable Cities And Communities