Vino Cotto (naturally sweet, cooked wine gourmet syrup)
Vino Cotto (naturally sweet, cooked wine gourmet syrup)
Special Price
US$14.95
Regular Price
US$19.95
Montillo Italian Foods is proud to be the first producer of Vino Cotto in the U.S. We source our wine grapes from California, supporting US vineyard owners and their hard workers. To make our Vino Cotto requires continuous climate control and significant time and labor. Its high-quality seasonal ingredient, wine grapes, and the entire process of producing it make Vino Cotto unlike any other syrup. You might think of it as the "pure vanilla" of Italian ingredients. What is Vino Cotto? - Vino Cotto is a versatile condiment and ingredient whose smooth, refined flavor tastes like figs and plums, yet is made from 100% wine grapes. It is used in sweet or savory dishes. - No alcohol, no additives, no sweeteners, no preservatives, gluten free and vegan--Finally, a healthy, natural source of energy and antioxidants to benefit your immune system. Is Vino Cotto di Montillo thick like honey or molasses? - No, it is more like a simple syrup, so it's easy to work with and has a smooth texture. If a thicker syrup is desired, simply reduce some over low heat. You'll love its versatility! How can I use it in everyday cooking to enhance my food? - Add some red wine vinegar to Vino Cotto for a delicious balsamic vinegar. Use this in all recipes with balsamic vinegar in it as an ingredient. You'll love the results! - Try some over beef, chicken, turkey, lamb, ham, wild game, salmon, shrimp, scallops, and vegetables such as string beans, carrots, and Brussels sprouts. - Drizzle some over cheeses, yogurt, fruits such as strawberries, and desserts like ice cream, pies, and cheesecake, - Create flavorful baked desserts, marinades, and salad dressings such as balsamic vinaigrette by adding olive oil to your homemade balsamic vinegar. Are you a beer lover? Try this! - With just a drizzle of Vino Cotto, transform a glass of beer like Miller Lite into a refreshing lager-style beverage. With flavors of plums and raisins and a balance between malt sweetness and hop bitterness, this amber beer is smooth. As it passes over your tongue, it just gets better with each sip.
All orders are shipped via US Priority Mail.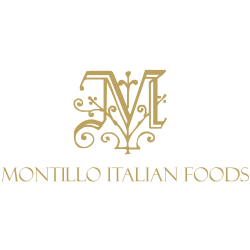 For over four generations in the historic, mountaintop town of Montepaone in Calabria, Italy, the Montillo family makes homemade wine and vino cotto (a naturally-sweet, cooked wine gourmet syrup) for their personal use.  Starting in 1970, Vito Monti...