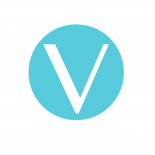 VIVE Float Studio
The first National rest and recovery Wellness Center dedicated solely to simultaneous mental and physical restoration.

Add Review
VIVE Float Studio
VIVE Float Studio + specializes exclusively in Float + Cryo + Infrared + VAT + Halo Therapies. Our boutique total wellness center offers today's most cutting-edge equipment dedicated solely to providing simultaneous mental and physical REST and RECOVERY.

We have a simple vision: to create a calm, clean and curative environment that allows a person the opportunity to intentionally participate in the restorative and accelerated healing powers achieved through the various modalities selected, offered in an all-natural total wellness center. ​​

With the stresses of everyday life and sensory overload lessened, the body is able to more efficiently allocate its natural resources toward mental and physical healing and maintenance. This all-natural healing environment is ideal for those with chronic pain, stress-induced illness, sports injuries and more.
OUR VALUES

Woman Owned Business